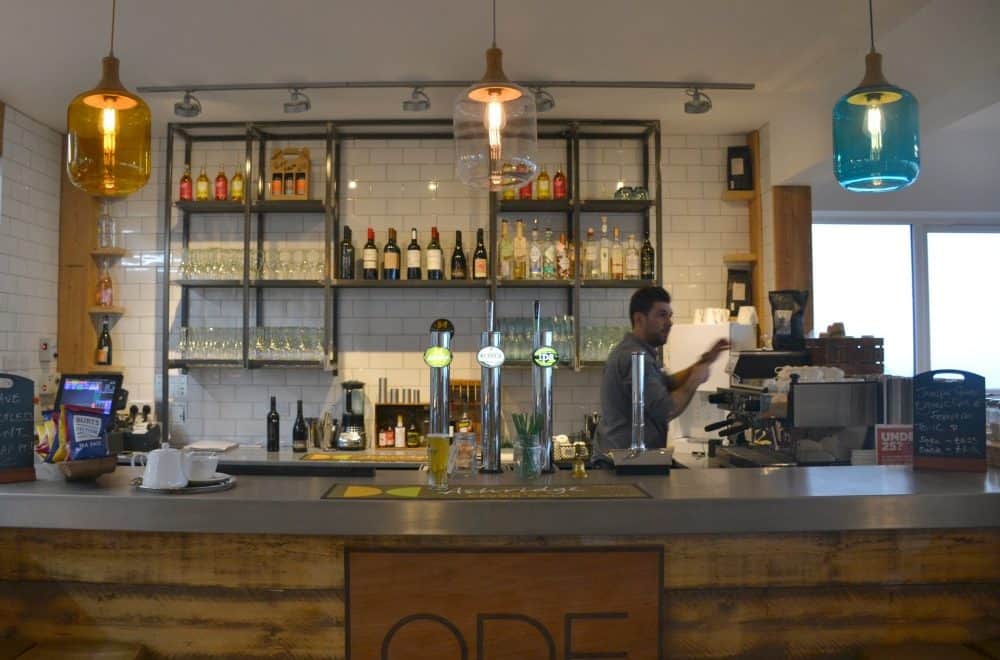 Discovered in Devon: Coast View and ODE&Co
After a year of living in Devon we still feel like newbies and, if I'm honest, tourists. The thrill of driving through the rugged landscape of Dartmoor and past the picture perfect beaches of the English Riviera and Jurassic Coast is yet to fade. Discovering new places is part of our daily routine. Last week we were invited to discover the Coast View Holiday Park and ODE&Co restaurant in Shaldon along with some of our Devon blogger friends.
As it turns out, we weren't the only ones to be making our first visit to Coast View and ODE&Co. The new indoor heated swimming pool and restaurant, both with amazing views across Lyme Bay, are still a bit 'off radar'. I'm sure that will change soon.
About Coast View and ODE&Co
The holiday park offers family and pet-friendly chalet holidays, and is one of three run by South West Holiday Parks in Devon and Cornwall. Coast View is within easy walking distance of the beach, shops and the historic village of Shaldon, with its narrow streets and thatched cottages.
The ODE&Co restaurant sits at the front of the site and is open to park guests and the general public. ODE was set up by local Michelin recommended chef Tim Bouget. He also runs the award-winning cafe-ODE at Gara Rock Salcombe, a mobile catering van called ODE on the ROAD and a micro brewery. ODE's raison d'être is to create innovative dishes using organic and locally sourced produce.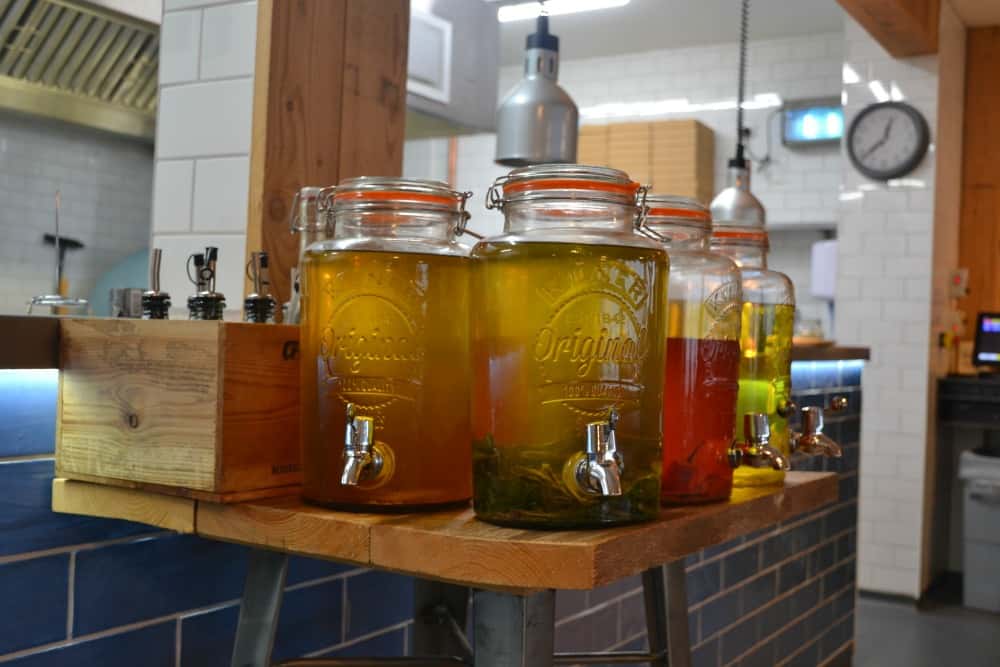 Pizza lunch at ODE&Co
ODE&Co at Shaldon is the place to go for freshly made sour dough pizza from a wood fired oven. We got to sample several pizzas from the extensive menu and they were all delicious. My particular favourite as the Blue Cheese and Apple. Every slice was like a warm ploughman's lunch. Something else that we loved about ODE&Co was that it was very family-friendly. There were plain pizzas for less adventurous eaters and a box of books and toys to keep them entertained.
It's impossible to write about ODE&Co without mentioning the view. Sadly it was very foggy when we visited. But had it been a clear day we would have been able to drink in a panoramic view of the Jurassic Coast through floor to ceiling windows.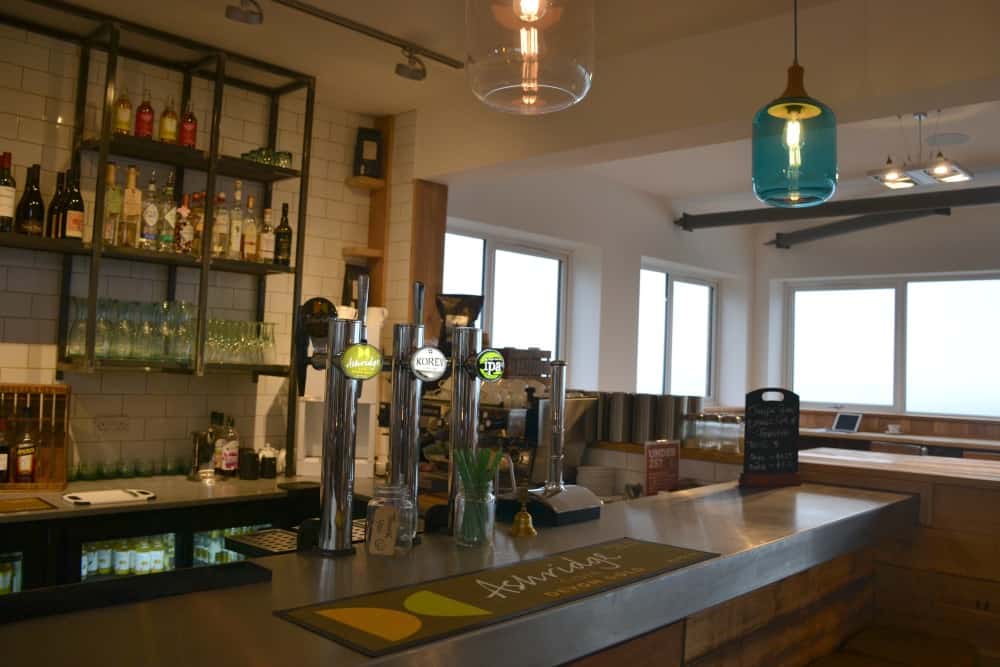 A pool with a view
The view continues downstairs in the newly refurbished Coast View leisure complex. This has a very inviting and toasty warm swimming pool. We've heard there's a spa is being added in the near future too. I can definitely see us revisiting for a swim, followed by pizza and a glass of wine (or and ODE craft beer for Mr Tin Box).
You can find Coast View and ODE&Co on Torquay Road, Shaldon, TQ14 0BG.
Disclosure: we were invited to visit Coast View and have lunch at ODE&Co as part of a blogger event. All views are my own and those of my family.
Pin for later