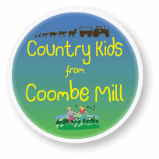 Exploring the ruins at Titchfield Abbey


After a flurry of festive activities at the end of November, the start of December has felt a bit 'bah-humbug' in comparison. 
We had planned to go to Mottisfont Abbey in Hampshire to see the Christmas Carol family trail, but unforturnely preparations for our move to Devon took over. We will get to Mottisfont, so watch this space.
By Sunday of last weekend we really needed to get out of the house so decided to take Tin Box Dog for a walk just down the road at Titchfield Abbey.
This 13th Century ruin is an old favourite of mine and features in our top 
autumn

 walks in 

Hampshire. 
About Titchfield Abbey

The Abbey was founded in 1231 and three centuries later was closed by Henry VIII as part of his dissolution of Catholic monasteries. The buildings and land were given to Thomas Wriothesley who later became the 1st Earl of Southampton. 

Wriothesley transformed the Abbey into a mansion called Place House. It attracted royal guests such as Edward VI, Elizabeth I and Charles I, and is thought to have been the venue for some of the first performances of Shakespeare's plays. 
In 1781 the great 

building

 was mostly demolished for building stone. Some walls of the old abbey are still standing and others have been marked out on the ground following archeological excavations.
The Abbey today
Tin Box Tot was very excited when we arrived at the ruin and immediately set about finding the King and fairies that must live there.
We explored 

what

 must have been great halls once-upon-a-time, stood at the bottom of roof-less towers and peered down the ancient well.


There's acres of space to run around, and older children and history buffs will be interested in the excavations of medieval tiles. These are covered in sand to protect them from the elements but you can see pictures on the English Heritage narration boards.


The weather 
wasn'
t particularly nice during our visit and TBT's all-in-one waterproof had been left at nursery so we didn't linger too long. Just long 
enough

 

to

 wear out Tin Box Dog. I also managed to get  Mr TB and the girls to pose for a quick photo – it's not often they stand still for me.
A festive detour to Garsons 
As we'd missed 
out

 on any Christmas activities over the weekend, we decided to take a quick detour on the way home to
Garsons
 – a great little garden centre just down the road from 
the
 Abbey. It has a fantastic range of gifts, 
a lovely cafe
 and, at Christmas, reindeer.


We took TBT here to meet her first reindeer when she was 10-months-old. This time we were able to share the experience of meeting these beautiful animals with both our girls.


Gersons's
 reindeer handlers were on 
hand
to tell the steady stream of families all about them and distribute small portions of food so we could feed them through the fence. 
It's the most keen I've seen TBT on touching animals. The reindeer were only too happy to come and say hello in return for a few food pellets.