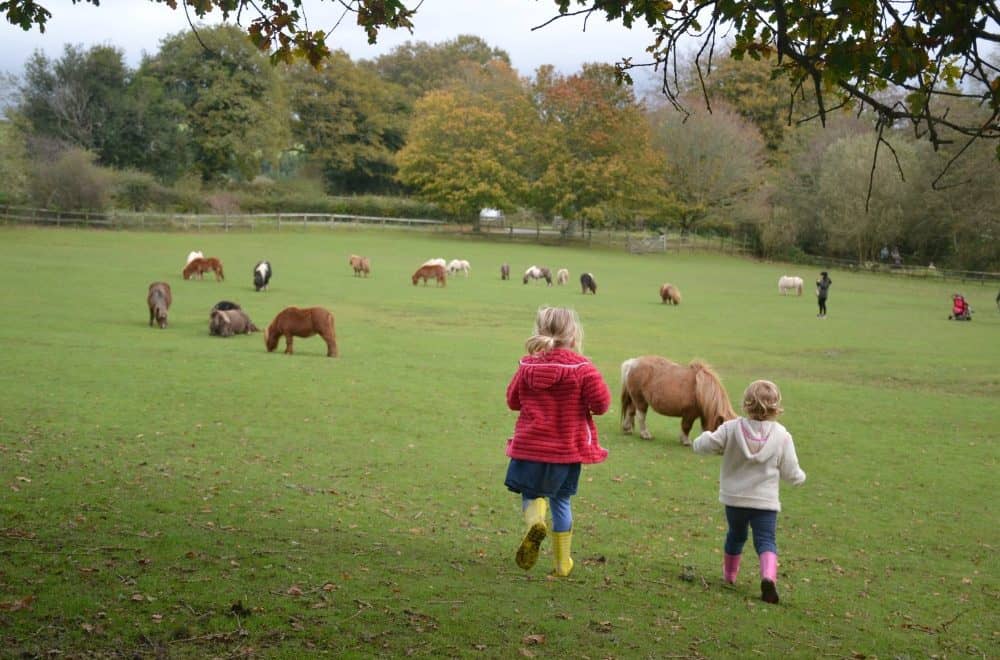 Devon family days out: the Miniature Pony Centre, Dartmoor
Nestled in the rugged landscape of Dartmoor National Park is a small but perfectly formed family attraction that will delight animal lovers young and old. The Miniature Pony Centre is home to dozens of farm yard favourites, including ponies, horses, goats and rabbits. We were invited to visit this great Devon family day out over October half term. Here's what we got up to:
Things to do: Miniature Pony Centre, Dartmoor
Meeting the heavy horses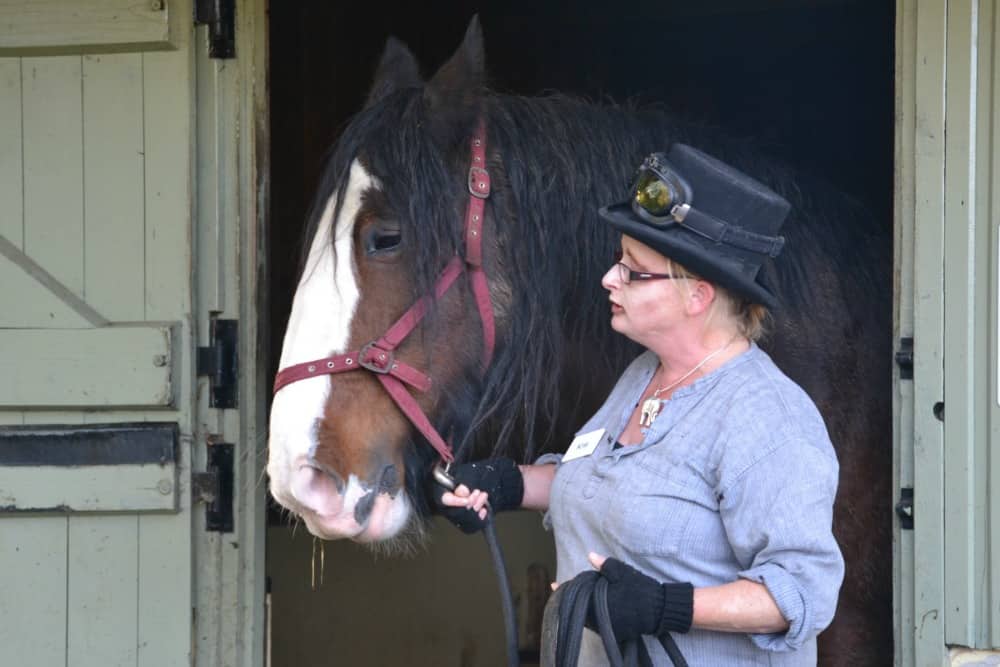 We met three heavy horses at the Centre. Not particularly 'miniature' you might think. Well, Buster pictured above is actually small for a Shire Horse. Meanwhile, one of his mates, Harris, was a large Suffolk – traditionally a breed used for ploughing fields. Interesting fact: Suffolks are an endangered type of horse and are on the 'critical' list as there are less than 300 breeding mares left in the world.
Pony rides
For £2 our girls had a pony ride around the paddock. Their faces were pure concentration and they loved the rosettes they were given at the end. Pony rides happen twice during the day.
Completing the animal trails
You can pick up age appropriate trail sheets at the Centre entrance. Our girls had to tick off animals as they spotted them. At the end of the day, they could exchange their completed sheets for posters at reception. Sadly, we forgot to pick these up – oops!
Getting hands on with the herd
There are so many opportunities during the day to get hands on with the ponies and other animals. From grooming to feeding times and handling some of the smaller residents. All the actives are shown on a board at the entrance and round by the pony ride field.
Wandering the paddock
As you drive into the Centre car park you see lots of ponies roaming around in a field. It's a wonderful sight in the Dartmoor landscape. When we got inside the Centre we realised you could wander around this paddock and meet the placid ponies. This was one of the highlights for me and Tot.
Plenty of outdoor and indoor play
The Miniature Pony Centre is predominantly an outdoor attraction with lots of playgrounds, trampolines, ride-on tractors and a zip wire to entertain kids in-between meeting animals. However, there's also a good sized indoor soft play area with a section for babies and older children.
Handling the small farmyard animals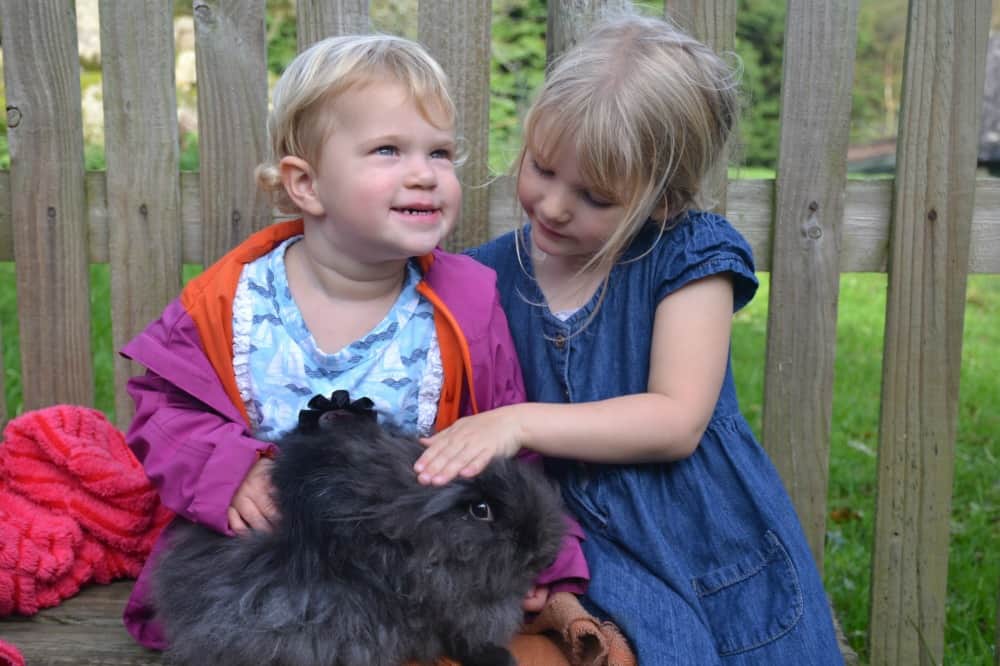 This is an essential activity at any farm-style family attraction. We nearly missed the pet handling after the girls got stuck into the soft play but they were thrilled to meet this fluffy fellow. In the small animal area you can also find guinea pigs, ferrets, skinny pigs (hairless guinea pigs) and insects.
Handy information for visiting the Miniature Pony Centre, Dartmoor
Take some wellies as you'll be meeting ponies in their fields.
Pack a picnic or have lunch in the lovely cafe which serves reasonably priced hot and cold meals. There's plenty of indoor and outdoor seating. Kids meals included half jacket potatoes, pasta, beans on toast and sandwiches. We resisted the cake but it looked amazing if you'd like to treat yourself.
Under threes go in free and a ticket for a family of four costs £30. Full and up-to-date prices are available on the Centre website.
Dogs are not allowed in the Centre but there are kennels outside where it is free to leave your four-legged friend in the fresh air.
The Miniature Pony Centre on Dartmoor is open all October half term and closes for the season on 29 October 2017. Check out other Devon family attractions as recommended by local parents.
Disclosure: We were guest of the Miniature Pony Centre. Thanks to Devon's Top Attractions for arranging our visit.
Pin for later