Unmissable places of Cornish myths and legends to visit with kids
Could there be an English county more steeped in myth and legend than Cornwall? The history of the far South West of the UK is peppered with stories of mischievous pixies, magical caves and fearsome beasts. Many of these tales have become famous and can be found on the book shelves of children and adults around the world. Here's a selection of the unmissable places of Cornish myths and legends that you must visit during your next family holiday in Cornwall.
*Advertorial feature*
This post has been written in collaboration with Cornish Horizons, who provide self-catering accommodation in Cornwall.
If you're looking for more holiday and days out inspiration check out our essential guide to family holidays in Cornwall.
Cornish myths and legends – places to visit with kids
Don't miss these mythical days out in Cornwall:
Tintagel Castle and village – the legend of King Arthur
A trip to Cornwall with kids wouldn't be complete without seeking out one of its most famous legends: King Arthur. It is said he was born at Tintagel Castle, which now stands in ruins on the cliffs of Tintagel Island. On the beach below at low tide you can explore 'Merlin's Cave'.
Both are managed by English Heritage. Be prepared for a lot of walking as you retrace the footsteps of King Arthur. There is no parking on site and there's lots of steps to be climbed to reach the ruin and beach below.
However, the task isn't quite as difficult as the last time we visited in 2017 as English Heritage have added a foot bridge between the mainland and headland.
As if Tintagel didn't already have enough tales associated with it, the village also has its own dragon. The famous Tintagel Storyteller weaves wondrous yarns about how the dragon sits on the curved roof of the Old Post Office and saved the day when an RAF fighter jet crashed in the village in 1979.
It's the place of old and modern day legends. The National Trust runs events for families at Tintagel Old Post Office and there's plenty of coastal walks to enjoy in the area.
Bodmin Moor – the Beast
During the last few decades of the 20th Century there were countless rumours that Bodmin Moor was home to a 'beast'.
Sightings of a big cat were regularly featured in the national newspapers with many theories about how the creature or creatures got to be there. Bodmin Moor is a rugged and spectacular place with tors, lakes and woodland to explore.
Siblyback Lake in particular is a great destination for a day of walking or cycling as a family. There's also a cafe for an essential post hike slice of cake.
Here's some more recommended Bodmin Moor walks with kids.
St Michael's Mount – Jack the Giant Killer
Cornwall's most iconic landmark is also the setting for a well-known fable that every child will recognise – Jack and the Beanstalk or Jack the Giant Killer.
Legend has it that a giant built the Mount and would wade ashore to feast on the local farmers' flocks. One day Jack from Marizion, the village opposite St Michael's Mount, set off to sleigh the giant. He dug a pit half way up the mount and sounded his horn. The giant came running and fell into the hole, which Jack quickly filled.
Half way up the mount there's a heart-shaped stone which, apparently, you can feel beating.
St Micheal's Mount is accessible by a causeway at low tide and by boat at high tide. It is free to look around the harbour and village, and the National Trust manages the castle and gardens.
It is essential to check opening times before you visit.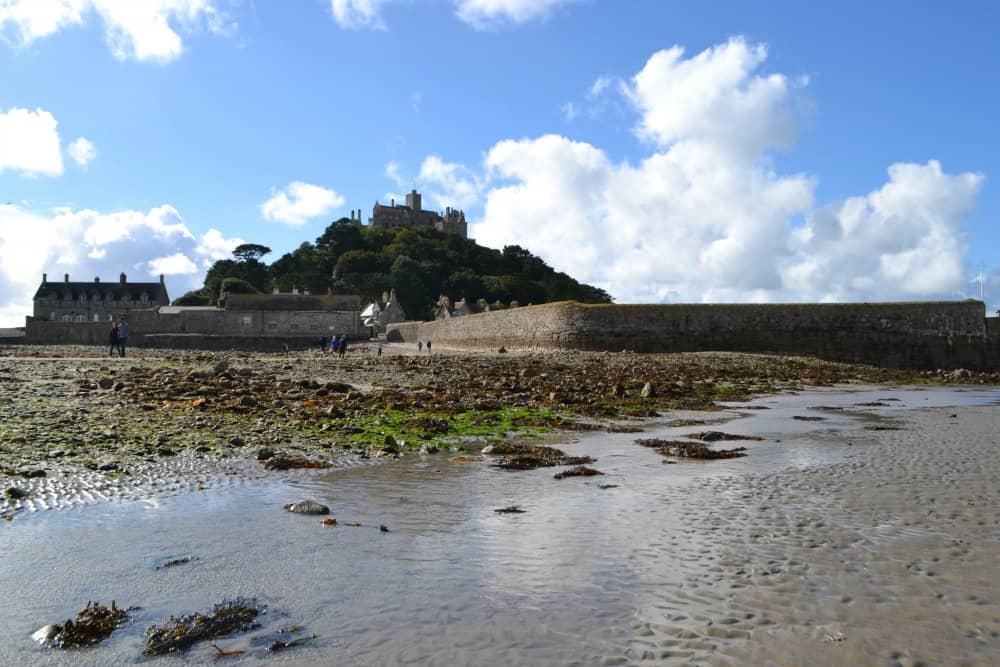 Minions – the Hurler Stones
Local legend has it that the Hurler Stones are the bodies of Cornish men caught hurling (a regional sport) on the Sabbath. They were turned to stone as punishment.
Folklore aside, the stones are an impressive Bronze Age monument consisting of three separate circles. These would have been used for ceremonial purposes and possibly monitoring solar and stellar alignments, much like Stonehenge.
You can visit the Hurler Stones at Minions on Dartmoor for free. It's a great place for a walk with a circular route that will take you past old copper mining works.
Keep dogs under control as there is lots of livestock roaming freely.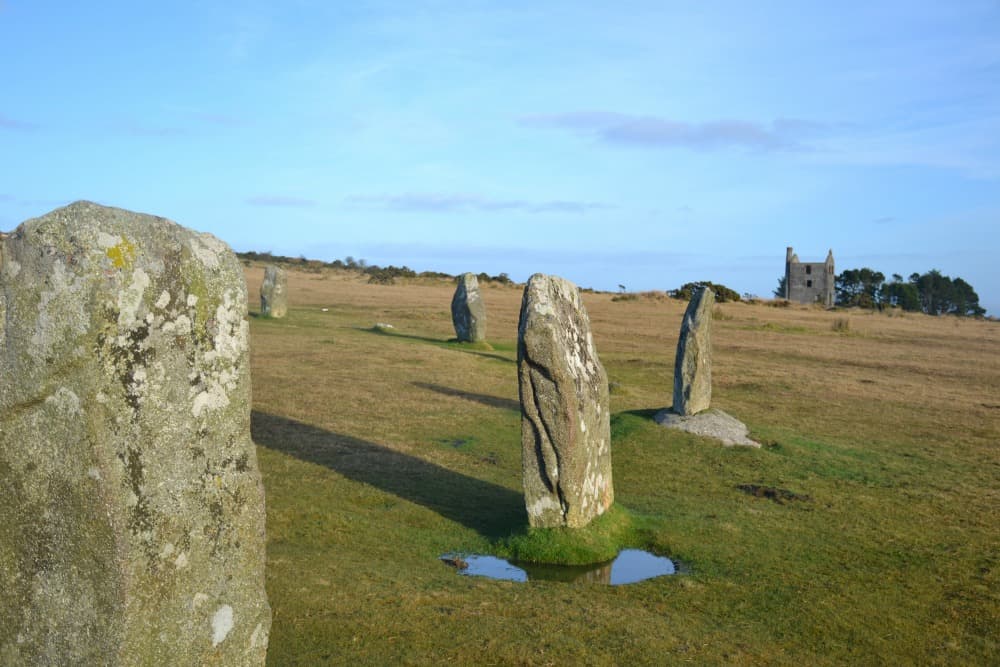 Falmouth – the sea monster
Out in Falmouth Bay a mysterious monster was caught in fishermen's nets in 1876. They named it Morgawr – the sea giant – and it became Cornwall's answer to the Loch Ness Monster.
It has been spotted several times since and is described as being humped with horns and bristles down its spine.
Pendennis Castle is the perfect spot to scan the seas off Falmouth to see if you can spot the monster. It's also a great Cornwall day out with kids in itself.
Tresco on the Scilly Isles – mermaids
Cornwall's answer to the Caribbean is not just a paradise for visitors. Folklore also claims it is a haven for mermaids.
Piper's Hole, a cave on the northern coast of Tresco, is said to be a particular hangout for these fishtailed mythical creatures.
You can fly to the Scilly Isles by Skybus from Lands End, Newquay Airport or Exeter Airport. Or there's a Scillonian ferry service from Penzance Harbour.
Scilly's beaches and the sub tropical gardens of Tresco are a particular highlight for families. It all makes me desparately want to visit the Isle of Scilly!
Find more days out in England, Wales, Scotland and Northern Ireland in my big round up of 101 UK attractions for families.
Do you children have any favourite Cornish myths and legends? Have I tempted you to go in search of Cornwall's fairytale creatures?
Disclosure: this post has been written in collaboration with Cornish Horizons.
Why not use Pinterest to save this post about Cornish myths and legends for later.
SaveSave
SaveSave