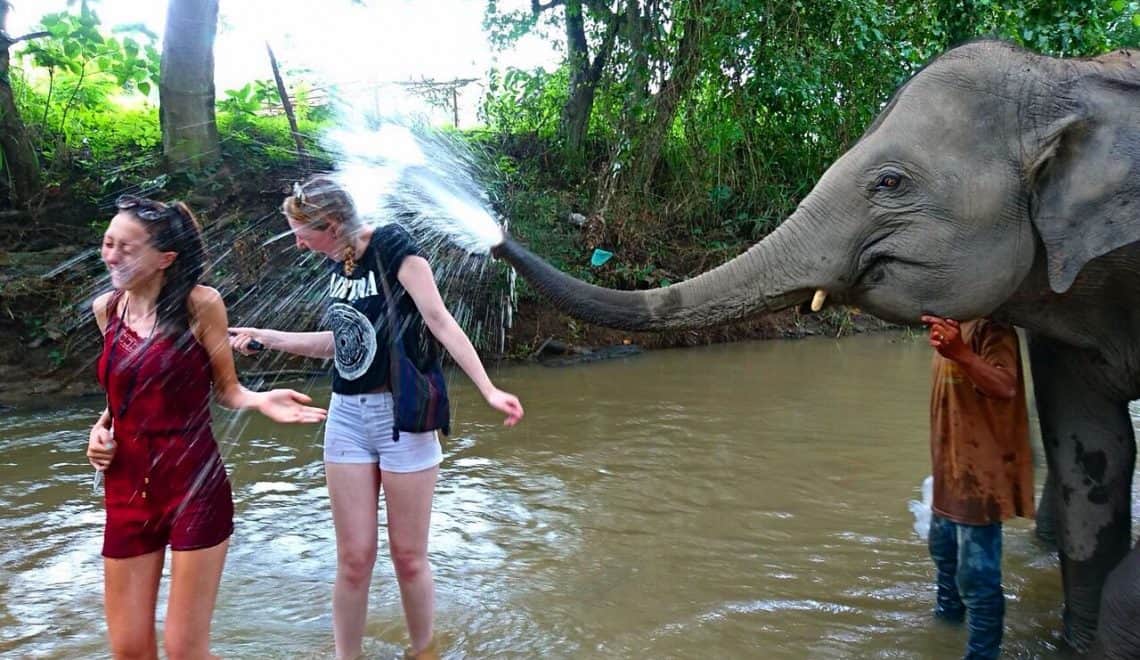 #TravelTimehop series edition #25 – Travel Your Dreams
Welcome back to Travel Timehop! The series took a break over the summer while we were enjoying our holidays here in the UK but it's back with a corker of a memory from Lauren at Travel Your Dreams.
Lauren has been living the travel dream during a gap year in her studies, visiting Thailand, Spain and France, as well as exploring the good old UK. Over to Lauren to tell you more about her wonderful Travel Timehop moment with some beautiful beasts in a far away land.
When are we time-hopping to?
July 2016.
Where in the world?
I was at the Elephant Family Sanctuary in Chiang Mai, Thailand.
Travel Your Dreams' moment
The main reason I went to Thailand was to see the elephants and look after them for a day at a sanctuary. On the 3rd of July, I did just that, at the Family Elephant Sanctuary in Chiang Mai! I've always loved elephants, yet had never seen one in person, so already the day was special. However, the level of intimacy we were allowed to interact with these magical animals at throughout the day was something else entirely! I've never felt so happy; it really was a day full of the most incredible memories. But still, one moment in particular still stands out and that moment is captured in this photograph.
During the day, we took care of 3 elephants, the youngest was Joy who was only 3 years old. We prepared their bananas and cucumber for them to eat throughout the morning and also their medicine which we fed them too! The medicine was a mix of sticky rice, salt and 2 other ingredients, a messy job! We also got the chance to bath them which involved getting dirty in a mud bath and then walking them to the river to clean them off!
That's where this moment was captured! We were in the river and the youngest elephant, Joy, decided to spray me with water and got me absolutely soaked, wet through! Joy took a real liking to me for the rest of the day, continuously spraying me with river water, probably laughing on the inside at my over-the-top reactions … 'funny human'. It was so funny, the rest of the group laughed every time, I was definitely being picked on by an elephant, but I was loving every second of it.
Luckily, the moment was captured and I will always treasure and laugh at this photo!
I've only met elephants at zoos in the UK but can imagine this is the kind of moment that stays with you forever. Thanks for sharing it Lauren! 
If you've been inspired to pull out your old holiday photo albums I'd love it if you'd share a snap with me. Here's how you can be a part of Travel Timehop.
I love hearing what people think about my blog so feel free to leave a comment below or browse around. You can also find me on Bloglovin', Twitter, Facebook, Instagram, Pinterest, Youtube, Google+ and LinkedIn.