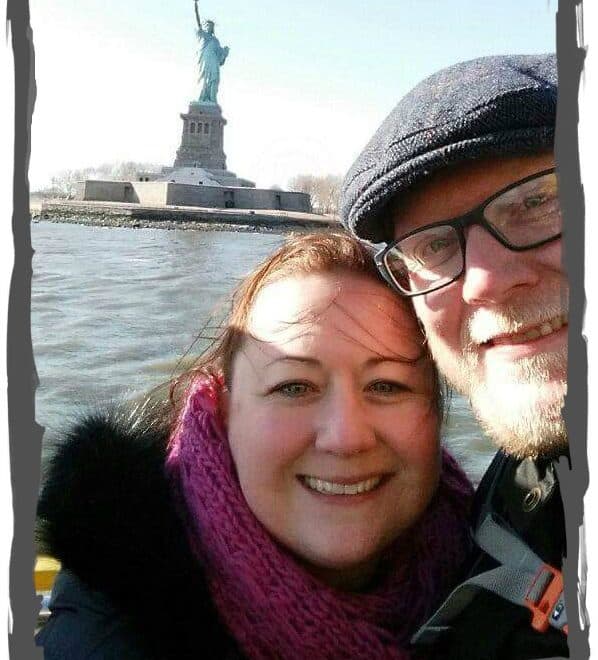 #TravelTimehop series edition #18 – One Bag Two Sugars
Welcome to another Travel Timehop where I share moments from memorable trips. Throughout 2016 I'm inviting fellow bloggers to tell me about their favourite adventures. This week it's the turn of Louise at One Bag Two Sugars.
Louise and I share something special in common – we both visited the same city during our honeymoons. Want to find out where? I'll let Louise reveal this famous destination in her Travel Timehop moment.
When are we time-hopping to?
2015
Where in the world?
New York, USA.
One Bag Two Sugars' timehop moment
We married in 2013 but didn't honeymoon until 2015. Our little boy was only small when we married so we saved and waited until he was older to have our first "child free" holiday. I stressed for months about leaving him.
We arrived in New York just a week after record storm storms and freezing temperatures. In our wisdom we decided to take a water taxi from the Financial district to Uptown. It was well below freezing and we were on a boat with little shelter.
I thought at one point I might actually be suffering from hyperthermia. When the taxi stopped by the statue of liberty though I completely forgot about how freezing it was and just relished the moment.
It was a fairytale come true. Years of saving and planning came down that moment! We loved it so much we are taking our now 4 year old to NYC for Christmas this year.
Thanks to Louise for taking part in Travel Timehop. We spent just three nights in New York during our honeymoon and I'd love to go back – we've still got so much to see! If you'd like to follow Louise's other adventures check out Youtube, Twitter, and Instagram.
If this has inspired you to pull out your old holiday photo albums I'd love it if you'd share a snap with me. Here's how you can be a part of Travel Timehop.
Pin for later
I love hearing what people think about my blog so feel free to leave a comment below or browse around. You can also find me on Bloglovin', Twitter, Facebook, Instagram, Pinterest, Youtube, Google+ and LinkedIn.