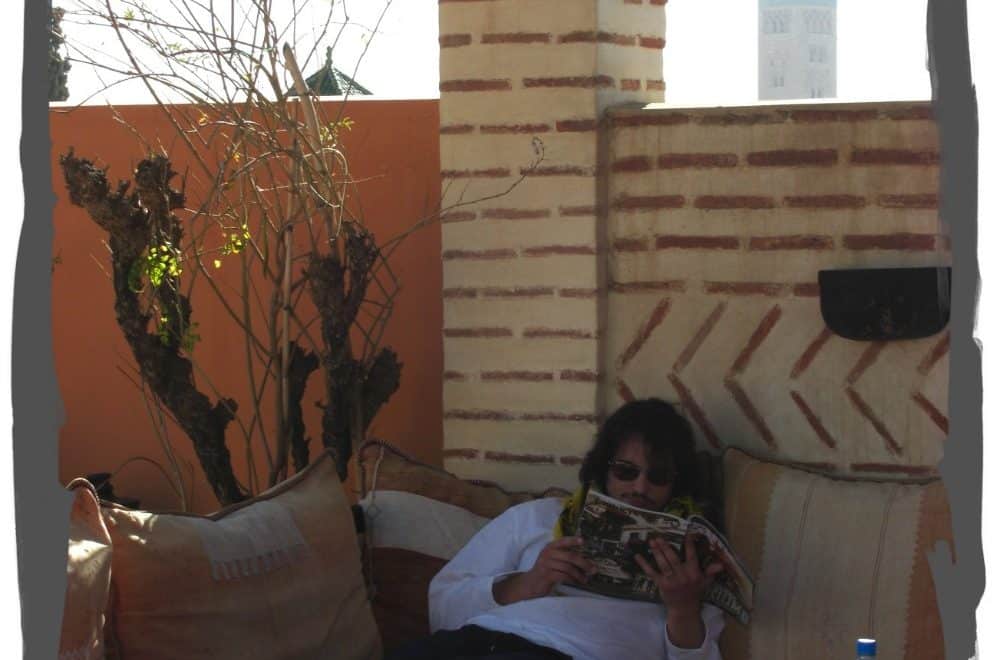 #TravelTimehop series edition #16 – Hopes Dreams and Chocolate
Welcome to another Travel Timehop where I share moments from memorable trips. Throughout 2016 I'm inviting fellow bloggers to tell me about their favourite adventures. This week it's the turn of Kathy at Hopes Dreams and Chocolate.
Kathy lives in West Sussex in the UK – an area I know well as it's just down the road from our old stomping ground of Hampshire. She writes about the ups and downs of family and life with a lot of honesty and humour, which I really admire.
Her most recent family travels were to Devon where we now live , but like many of my Travel Timehop contributors, Kathy has decided to share a special memory from a trip BC (before children). Over to her…
When are we time-hopping to?
January 2008. A surprise weekend away for my Husband's 30th, pre-children.
Where in the world?
Riad L'Orangeraie, Marrakesh, Morocco
Hopes Dreams and Chocolate's timehop moment
Our holidays had such a different focus before children. This picture of my husband, taken on our first morning in Marrakesh, takes me back to one of the last times we were properly able to 'Get Away From It All'.
The sky was the deepest blue, and contrasted with the burnt orange buildings and white tips of the Atlas Mountains in the distance. We got goosebumps when they played the Call to Prayer, and could hear the hustle and bustle from the Souk in the narrow streets below.
I remember the taste of refreshing mint tea, and the smells of spices from the kitchen where the housekeepers were preparing that night's tagine. There were no smartphones, no televisions and no tablets. We were truly rested – a rare treat!
I can almost taste that mint tea with you Kathy! Thanks so much for taking part in Travel Timehop. If you'd like to follow Kathy's other adventures check out her blog and why not follow her on Twitter, Facebook and Instagram.
If this has inspired you to pull out your old holiday photo albums I'd love it if you'd share a snap with me. Here's how you can be a part of Travel Timehop.
Pin for later
I love hearing what people think about my blog so feel free to leave a comment below or browse around. You can also find me on Bloglovin', Twitter, Facebook, Instagram, Pinterest, Youtube, Google+ and LinkedIn.