#TravelTimehop series edition #14 – The Helpful Hiker
Welcome to another Travel Timehop where I share moments from memorable trips. Throughout 2016 I'm inviting fellow bloggers to tell me about their favourite adventures. This week it's the turn of Lauren at The Helpful Hiker.
If you're not familiar with Lauren's blog it is your go-to resource for everything related to walking and camping with kids. She's been having outdoor adventures with her toddler Finn since day dot. So if it's camping packing lists, family-friendly trails or campsite reviews that you are after I can recommend checking out her blog.
In a slight deviation from her camping pursuits, Lauren has chosen to share a very different type of holiday as her Travel Timehop. Over to Lauren…
When are we time-hopping to?
August 2013
Where in the world?
Crete
The Helpful Hiker's timehop moment
I really love this photo and not just because I'm thinner, more tanned and younger than I am now! This holiday was a real indulgence, and it'll be a long long time before we get to do anything similar. We were on our way from the beautiful port of Elounda to visit Spinalonga. I had just finished reading 'The Island' by Victoria Hislop so was very excited about the trip.
I had sold some shares that I got through work and made a little bit of money. Not a life changing amount, but enough to treat ourselves. Of course the sensible thing would have been to put the money in an ISA or saved it for a rainy day. But you only live once, so we decided to blow it on an adults-only luxury holiday. At the time I did feel a bit reckless, it was a bit extravagant, but I have such amazing memories from that week and I'm so glad we did it. By the next summer I was pregnant, and the summer after that we had a baby and a mortgage. Don't get me wrong, I'm happy with family camping holidays for the next few years, but I'm very much looking forward to a distant time when I can lie on a beach and properly relax again.
Thanks so much to Lauren for sharing this moment from her travels. Those child-free indulgent holidays seem a lifetime ago, but the good news is they will come round again. They will! If you'd like to read more about Lauren's adventures visit her blog, or follow The Helpful Hiker on Twitter, Facebook and Instagram.
If this has inspired you to pull out your old holiday photo albums I'd love it if you'd share a snap with me. Here's how you can be a part of Travel Timehop.
Pin for later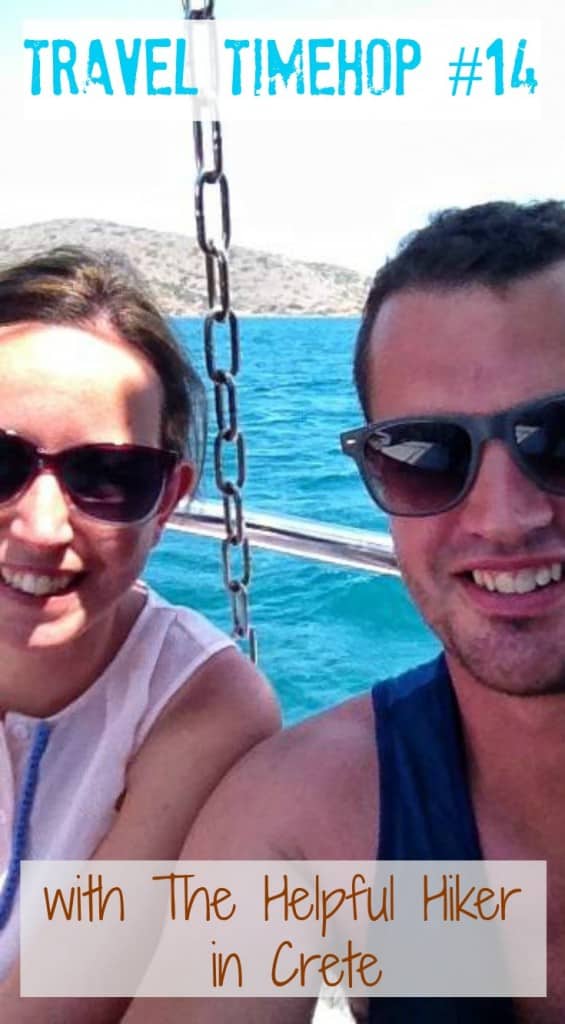 I love hearing what people think about my blog so feel free to leave a comment below or browse around. You can also find me on Bloglovin', Twitter, Facebook, Instagram, Pinterest, Youtube, Google+ and LinkedIn.