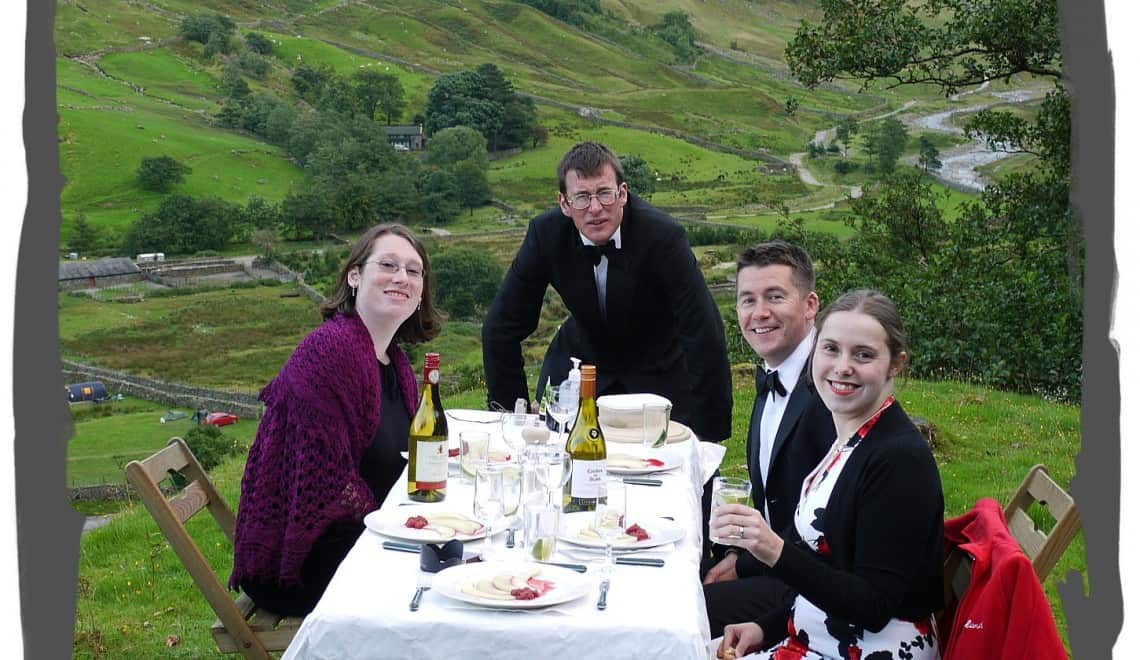 #TravelTimehop series edition #7 with Little Hearts Big Love
Welcome to week seven of #TravelTimehop and another fantastic guest post from a fellow blogger who has been kind enough to share a memory from their travels.
This time it's Louise from Little Hearts Big Love. Louise is one of those all round lovely people with an amazing story to tell. Her eldest daughter Jessica was born with half a working heart. Her blog posts about congenital heart defects help other families experiencing the same thing. She's also local to where I used to live the South of England, so I love her posts about family days.
Here's Louise's Travel Timehop about another of my favourite places in the UK.
When are we time-hopping to?
August 2010.
Where in the world?
The Lake District, Cumbria, UK.
Little Hearts Big Love's Travel Timehop moment
My Travel Timehop photo was taken at the Sixteenth Annual Eccentrics Dinner – a black tie dinner which took place somewhere out in the open air and was held every year from 1995 until the last one in 2013.  The Eccentrics Dinner started out originally with a group of friends having a New Year's meal outside in an igloo and became an annual event, usually held somewhere in the Lake District over the August bank holiday.
My hubby met Fred, one of the organisers, whilst doing his PhD and we attended our first Eccentrics dinner in 2003.  This was held at the Butter Bowl in the Lorton Valley and was the biggest one with 39 diners.  I went to two more in 2004 and 2005 and then our final one was the one in the photo – 29th August 2010.
We were instructed to bring black tie, sleeping bags, a torch and a sense of adventure and meet up at Seathwaite Farm camp site.  After pitching our tents, we changed into evening dress and made our way up the hill to Seathwaite Wad Mine, Gilberts Level where we enjoyed a glass of gin and tonic before the meal itself – a four course meal with wine and port served.
Needless to say, the black tie instructions didn't extend to footwear – as you can see I'm wearing my walking boots with my pretty dress – a black-tie dinner out in the open air might be a little crazy but fell-walking in heels would be crazier still (not to mention somewhat dangerous).
This was the quietest of the Eccentrics dinners that we attended – that year there were just five people and I think the last few dinners that followed were similar in size– the additional of small children and busier lives made it a lot harder for people to take part.  It was such an amazing experience though and I'm glad that we got to do it a few times.  The morning after was fun too – there was always plenty of tea and coffee and bacon and egg rolls, which helped to ease any hangover that might have resulted from the previous night!
I'd have loved to have been invited to an Eccentrics dinner – what great fun! Thanks so much to Louise for sharing this unique experience. If you'd like to read more from Louise check out her blog or follow her on social media: Twitter, Facebook, Instagram, Pinterest, Google+.
If you've been inspired to dig out your old holiday snaps I'd love it if you'd share one with me. Here's how to take part in #TravelTimehop.
Pin it for later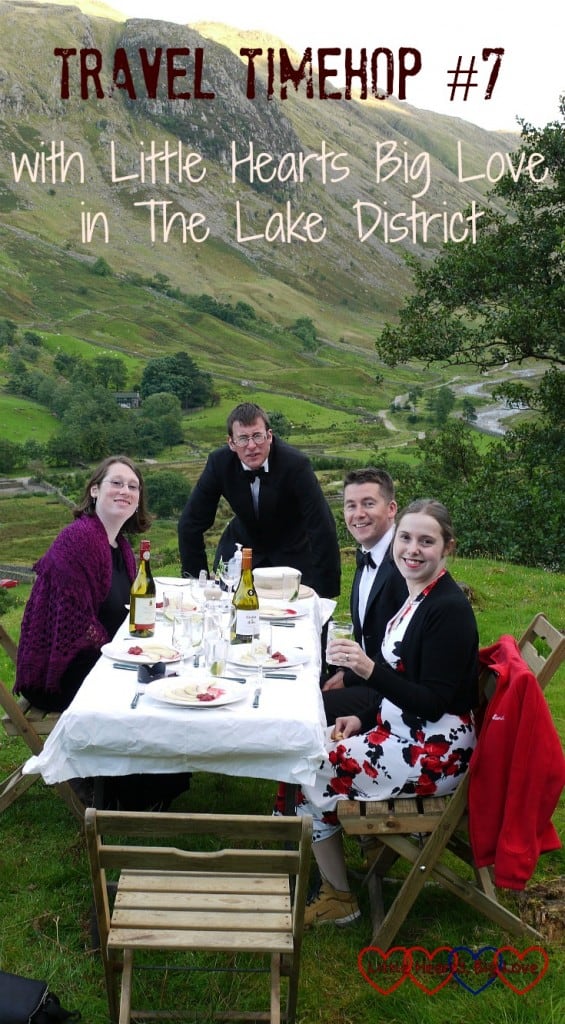 I love hearing what people think about my blog so feel free to leave a comment below or browse around. You can also find me on Bloglovin', Twitter, Facebook, Instagram, Pinterest, Google+ and LinkedIn.