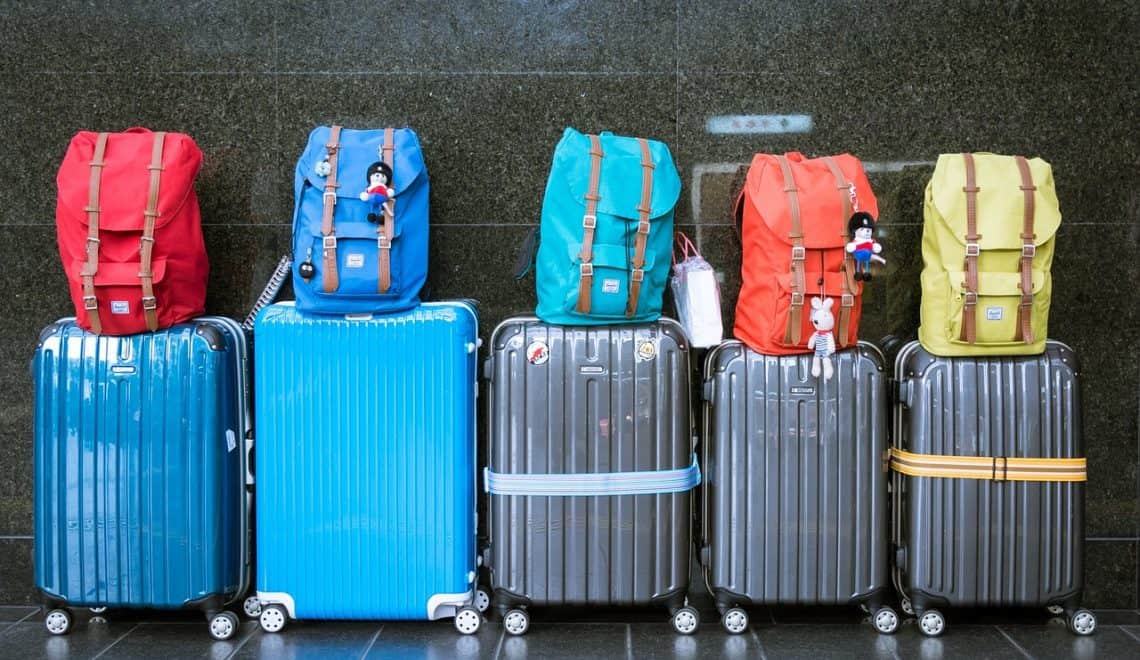 Purple Parking: Gatwick Meet & Greet review
As anyone who has flown with children will tell you; planning ahead is essential. You need to make sure you bring the right toys, changes of clothes (for them and you), healthy snacks, the odd treat for bribery purposes, and then maybe even a buggy, child carrier and car seat. It's a wonder families even make it to the airport!
We certainly felt a bit under pressure when we flew from Gatwick to Barcelona to meet our cruise earlier this month. Thankfully we knew one essential element of our journey was in hand: our airport parking.
Purple Parking Gatwick Meet & Greet service
Earlier this year I was contacted by Purple Parking to ask whether we would like to review their Gatwick Meet & Greet service. I didn't have to think twice. The idea of jumping out the car and going straight into departures sounded amazing. Mr Tin Box, on the other hand, had reservations. He was feeling overly protective of our brand new Kia Sorrento that we had bought a few weeks earlier.
On the morning of our flight we set off from Devon. We stopped in Hampshire to drop Tin Box Dog with Tin Box Grandma and Grandpa and then headed to London for our teatime check-in.
Drop off
It was as we waved goodbye to Tin Box Dog that I retrieved the Purple Parking booking form from our travel document folder. There were detailed instructions on what to do and where to go including a postcode for the meeting point. All we had to do was call customer services 10 minutes before we were due to arrive.
We hit a minor snag when the postcode provided for the South Terminal wasn't accepted by our car's SatNav. A call to Purple Parking's customer services established that the postcode was the same as the one they held so we're not sure why it didn't work. However, the helpful advisor provided us with another postcode for Gatwick that was accepted and instructions to follow the signs to the Short Stay Car Park.
Ten minutes away we made another call and were given further instructions on which lane to pull into at the drop off point. We missed the lane but the Purple Parking chap came and found us.
We unloaded the car, Mr Tin Box took a few snaps (still paranoid about leaving his new toy with someone else) and I signed some paperwork. We were then given some instructions about what to do on our return. That seemed a long way off so I popped the paperwork back in our documents folder.
Then we were off to departures. We had a fantastic holiday and didn't give another thought to our car until we touched down at a wet Gatwick 10 days later.
Pick up
Our flight got in on time, and we were through passport control and baggage collection within half an hour.
Our instructions from Purple Parking were to call them once we were back in the arrivals hall, which we did. The operator took my name and then briefly reiterated the instructions on our booking confirmation that we should exit the building, go to the ground floor and stand by the orange pillars on the far lane of traffic outside the terminal.
Our car was with us in the time it took for us to reach the pick up point and unload our bags from our trolley. All in all we were on the road within 10 minutes of making the call to the Gatwick Meet & Greet team. Oh, and the car was spotless, with just 11 miles on the clock from where it had been taken to Purple Parking's offsite carpark.
Purple Parking's Meet & Greet service was simple to use, efficient, and saved us a lot of hassle finding a parking spot and lugging our bags, along with a baby and toddler, on a shuttle bus or through a busy car park. And when you consider that Purple Parking's Meet & Greet service is less expensive than staying in Gatwick's Short Stay carpark for the same length of time (prices checked on 21 June for a 10 day stay) it's also good value. We'll definitely be using them again if we drive ourselves to the airport.
Disclosure: we received complimentary Meet & Greet parking from Purple Parking in return for an honest review. All opinions are my own.
I love hearing what people think about my blog so feel free to leave a comment below or browse around. You can also find me on Bloglovin', Twitter, Facebook, Instagram, Pinterest, Youtube, Google+ and LinkedIn.