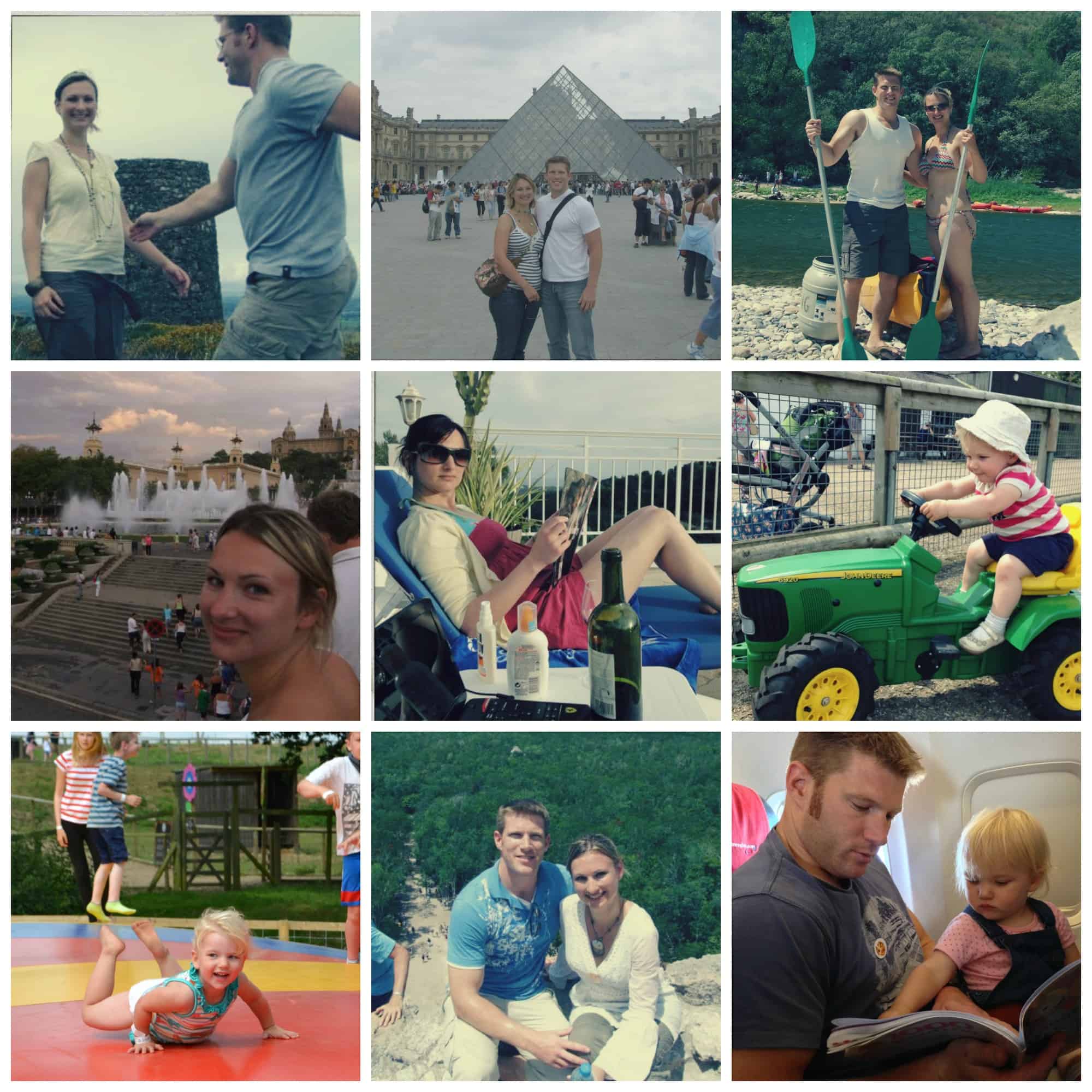 One year of Travel Timehop
However, it's Thursday and that means it's time for my Travel Timehop  – a series looking back at favourite moments from our trips during the past decade.
I began this feature one year ago as a way of sharing snapshots from our adventures before and after Tin Box Traveller came into being. Each post has been based around a single picture and tells the story of where we were and what was happening as the camera went 'click'.
Since January 2015 I have shared 45 Travel Timehops.
There have been snaps from our 2006 camping trip around Europe, our honeymoon in 2008, Tin Box Tot's first foreign holiday, Tin Box Baby's first caravan experience and numerous mini-breaks that Mr Tin Box and I took in those heady days before kids.
I've written about destinations including Spain, Germany, Sweden, Ibiza, the US, Mexico and the good old UK.
It's been a lot of fun recalling and recording all these memories and I hope if you've come across any of these posts you've enjoyed reading them too.
Here are my best of the best:
1. The time we ate the most amazing Asian cuisine in Cancun.
2. The time we chilled out on the hippy side of Ibiza.
3. The time we climbed a tree on the Isle of Wight.
4. The time we had cocktails at the Bellagio in Las Vegas.
5. The time I lost my luggage on the way to Prague.
Do you have a Travel Timehop to share?
In 2016 I would like to invite you, my lovely reader, to get involved. Do you have a Travel Timehop worthy photo you would like to share as a guest post?
There's a great story behind every photo, whether it describes the moment you visited an amazing place or tells of the time you thought you were going to be eaten by a goat while lost in the Lake District. Yep, that photo exists.
Dust off your travel snaps and give a voice to those memorable moments that might otherwise be forgotten.
Taking part is simple:
pick a favourite travel picture with a story behind it. It might be from a holiday, short break or day trip. Don't worry too much about the quality as if you've read my blogging confessions you'll know that Travel Timehop is more about the moment than the perfect shot
Write as little or as much as you'd like to answer the following three questions: when was the picture taken; where were you; and what's the story behind your timehop moment?
Send me your Travel Timehop photo and words along with links to your blog (if you have one) and social media. It's as easy as that.
I'm still planning on featuring my own Travel Timehops during 2016 but am very much looking forward to sharing some gems from your holiday photo albums. If you'd like to get involved drop me a line at: tinboxtraveller@live.co.uk.
Happy travels to you all in 2016!