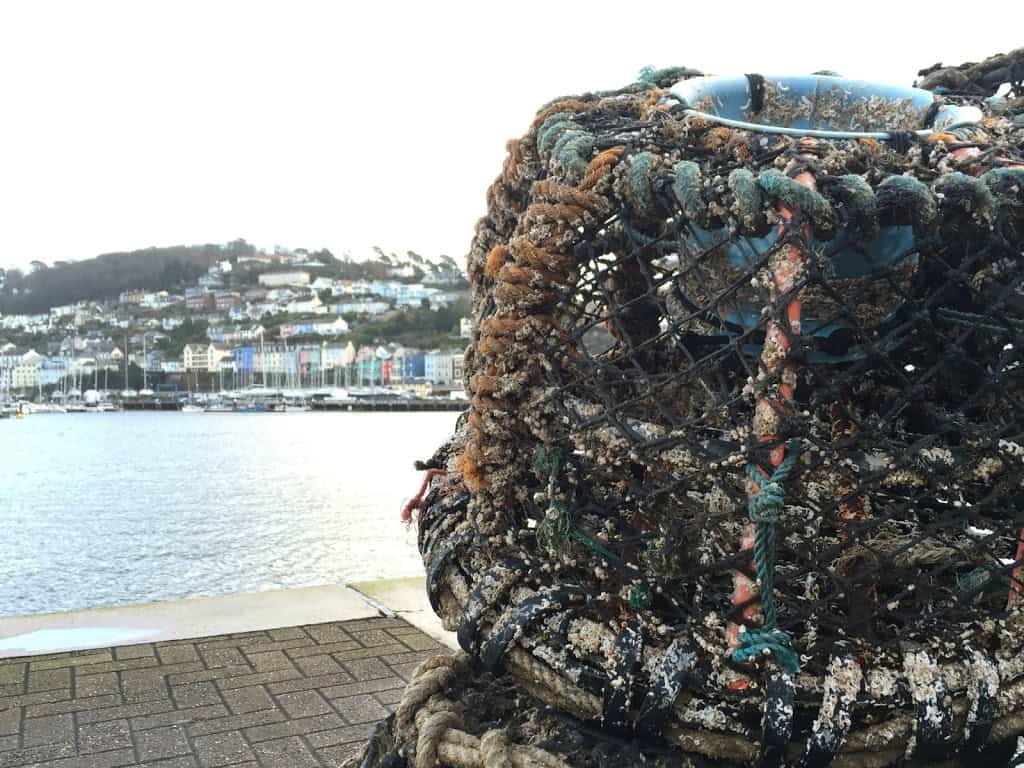 New year, new home, new starts
We're in! After what seems to have been the longest house move of all time we are finally in our new place in Devon.
Last summer we found out that Mr Tin Box's next Royal Navy job was going to be in Dartmouth in South Devon. It's an area of the world we know well and we were excited by the prospect of living somewhere we'd always seen as a holiday destination.
So we sold our house and four months later, on New Years Eve, we moved into our new home on the hill above Britannia Royal Naval College in Dartmouth.
Of course it wasn't quite as simple as that. Mr TB was working away from home right up until Christmas, the lovely lady who bought our house in Hampshire wanted to move in before then, and our Devon house wasn't available until the end of the year.
So from mid-December the Tin Box girls and I moved in with my parents for a few weeks and our furniture went into storage. It was lovely having help with the girls again but I'm not sure my folks were prepared for the early mornings and the amount of washing we created.
Mr TB arrived home the Friday before Christmas and we enjoyed the rest of the week with our families in Hampshire.
Then the day after Boxing Day it was time to go.
I experienced a few different emotions as we drove through Hampshire and Dorset and then on into Devon. The process of packing, unpacking and repacking, welcoming home Mr TB and celebrating Christmas had shielded me from the reality that we were leaving an area where I had lived for more than 30 years. Having some time to reflect on this during our five hour journey brought on a touch of sadness and then a lot of excitement.
Our first few days in Dartmouth were spent on a farm just outside the town along with our parents who were there to help look after the girls while we got the house ready.

It was nice to get back out in the caravan after quite a few months at home as Mr TB is the only one with a licence to tow. The recent wet weather had left the site a bit damp so we had to be towed on and off our pitch by a tractor, much to the delight of TBT.
The country was in the grip of Storm Frank and while the south had no where near the worst of it I have never been in the caravan when it has been so battered by the weather. Luckily the girls slept through the storm. The same could not be said for Mr TB and I.
After two nights of listening to the skylights rattling and feeling like we were at sea we could not wait to get the keys to our house. Unfortunately on the morning of the move in we got a call from the removal guys who said they could not come because of weather warnings for the day. As it was New Years Eve the next day we started to wonder if we'd have our belongings before the first working day of 2016.
Thankfully the weather did improve. Our removal van arrived and we were able to toast the New Year with our parents…at 10pm because everyone was too exhausted to wait until midnight.
We are already firmly in love with our new home. It is a MOD married quarter and is very similar to one that we lived in up until two years ago. From the back of the house we have views across the Dart Valley and it's just a short drive or slightly longer walk into town (if you're feeling fit enough to walk back up the hill).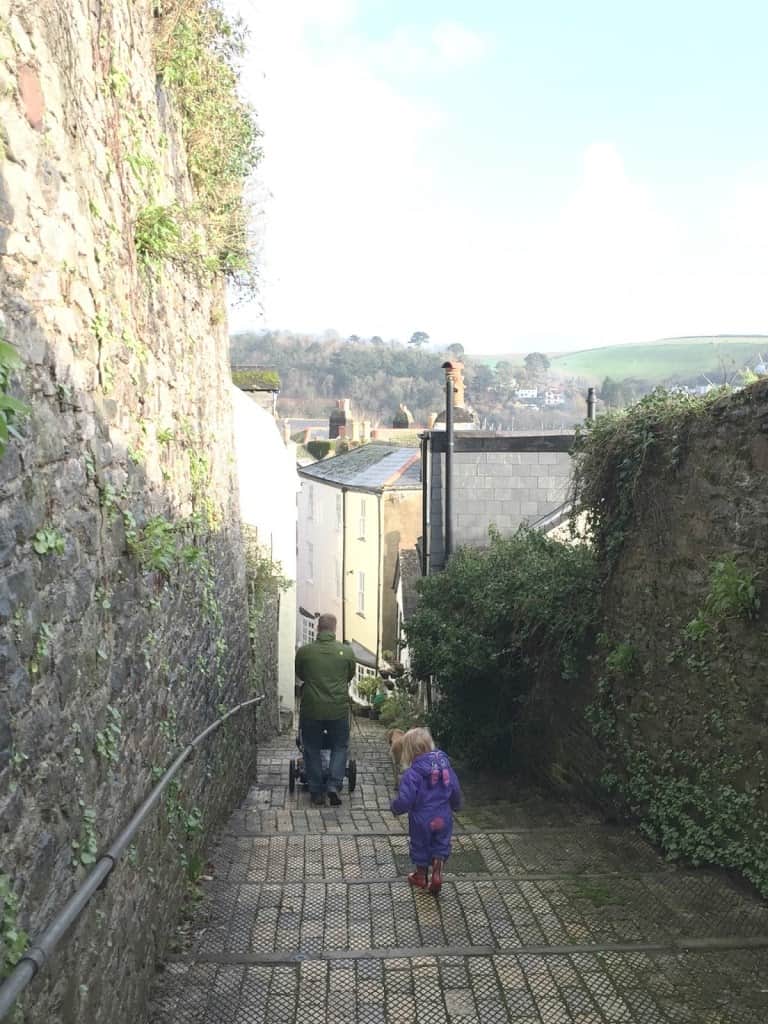 We'll be exploring our new area much more in the months to come.
Today there were new starts for the whole family. Mr TB began his new job, I officially finished my maternity leave – although I have a month of holiday to take – and the girls spent their first half day at a new nursery.
Tin Box Tot has been going to nursery three days a week for a couple of years, but this was the first time Tin Box Baby has been. She is a super social baby and I knew it would never be a problem for her. I think it might have been emotional for me if I had had more time to think about it and we hadn't already spent a lot of time a part during the move. Still, my baby is growing up so fast – sob!
2016 seems to have come upon us from no where but I'm glad it's here. We're going to be doing some amazing things – watch out for my 2016 adventures post – and I can't wait to get to know our new area.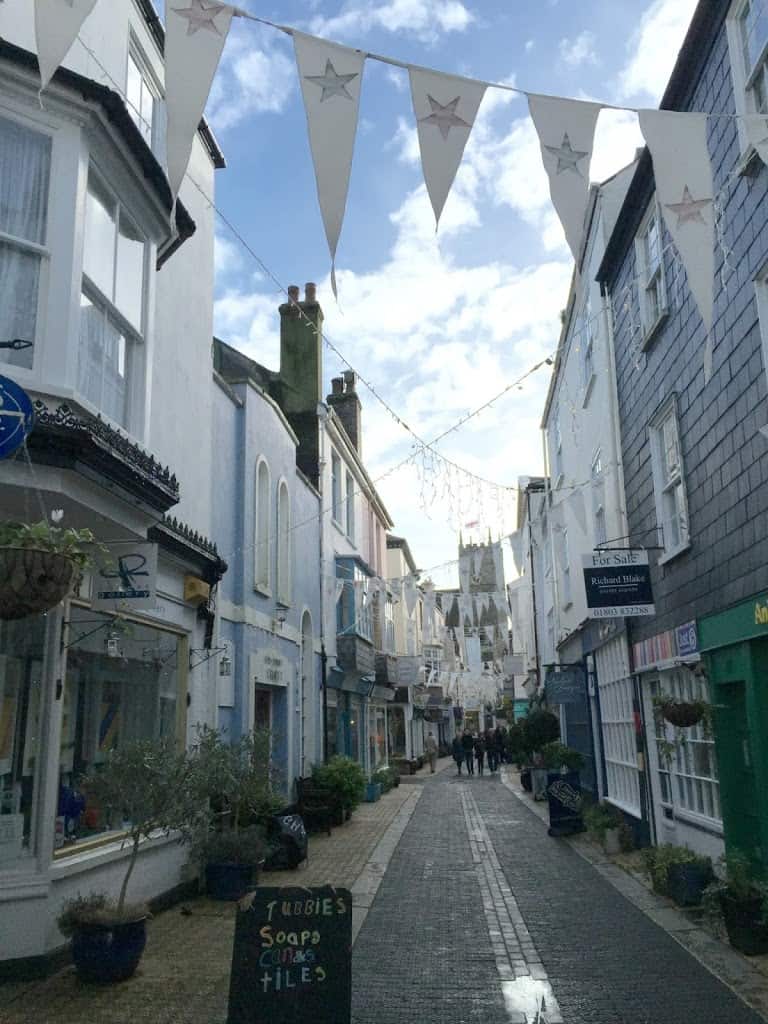 If you live in Devon or have ever visited I'd love your recommendations for places we should visit. Please pop them in the comments below.
I love hearing what people think about my blog so feel free to leave a comment below or browse around. You can also find me on Bloglovin', Twitter, Facebook, Instagram, Pinterest, Google+ and LinkedIn.