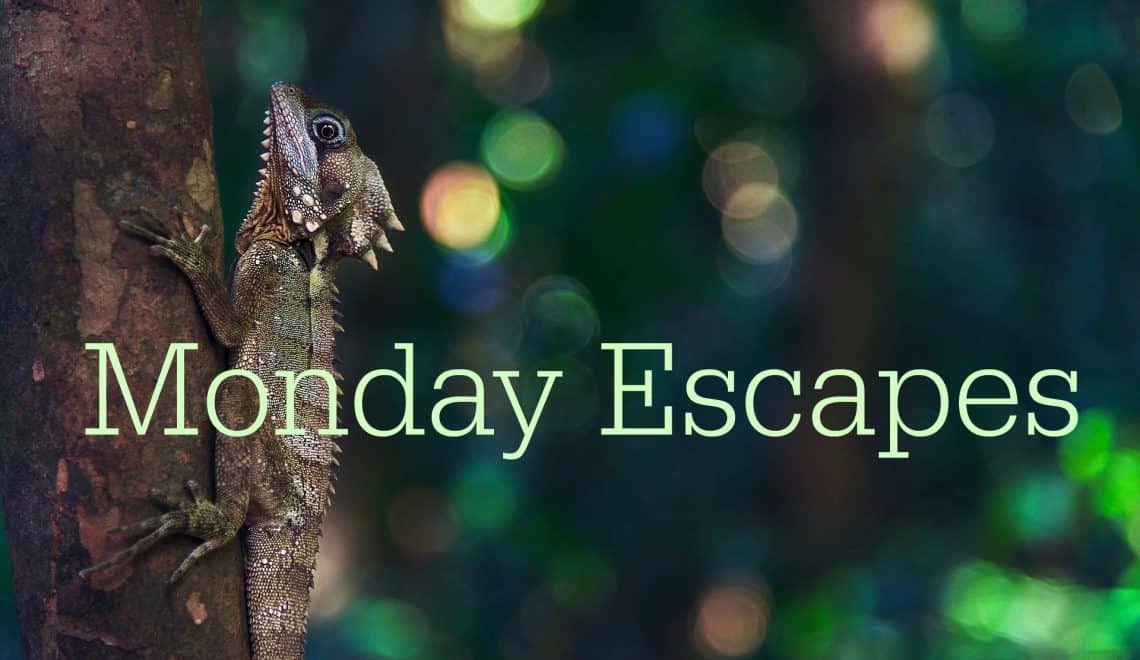 Monday Escapes 24/04/17
Hello and welcome to Monday Escapes everyone! The Easter holidays are now officially over in all parts of the UK so today feels like a proper 'back to work' day. Thank goodness for all your travel and days out posts to lighten the mood!
Last week we had Tin Box back out on the road for the first time this year visiting family and friends in Hampshire. There's been a bit of a pause in our caravan adventures as Mr Tin Box has been working away for a while and I don't have a towing licence to go out on my own. It was so nice to set up and let the kids roam free on our campsite. We also discovered and rediscovered a few great places to take our kids in our old home county.
I'll be sharing these on the blog in the coming weeks but in the meantime, here's some snaps from my Instagram:
Today you'll find the link to add your Monday Escapes posts on Mini Travellers.
What is Monday Escapes?
Monday Escapes is a place to link up your travel memories and is hosted by myself, Karen at Mini Travellers, Sarah at Extraordinary Chaos and Lisa at Travel Loving Family.
Monday Escapes is all about looking back at wonderful, happy travel memories and sharing them with others. It doesn't have to be about a trip abroad or even be a written post. If you want to share your favourite snapshots – whether it's a famous sight, scene, dramatic view or even a favourite family photo, then please feel free to link those up, too. Likewise, posts don't have to be about holidays or weekends away, they can also include day trips, walks, attractions – any travel experience that you want to share.
We are also absolutely delighted to link up with Lonely Planet to offer our number one favourite blog post of the fortnight either a destination guide, or a title from the Lonely Planet Kids range. (See T&C's below). Just another great reason to link up with Monday Escapes!
Our favourite posts from last time
Lisa and I were hosting last time. Here are our favourite posts:
Esther's recommendations on
places to eat and things to do in Porto
has added to my desire to take a trip to Portugal. And with Taylor's Port offering tours I didn't think I'll have too much trouble persuading Mr Tin Box!
Adeline's post with her
Reflections on a month in Asia
, had me nodding along to the lessons she had learned from her travels. Her ups and downs share the true nature of what it's like to travel for longer and give great insight for anyone planning their own long-term trip.
Hop over to
Karen's post
to see which one of these great blogs was our top link up from last time.
What's in it for you?
The number one thing is you'll be sharing your fantastic posts with a like-minded community and grabbing some travel inspiration for yourself. As a bonus you have a chance to have your blog post featured on all four, yes four of the hosts' blogs each fortnight, introducing your blog to even more people. How great is that?! Our number one favourite post of the fortnight will also win a Lonely Planet destination guide, or a title from the Lonely Planet Kids range. How great is that?! (*T&C's – The chosen Lonely Planet book must be in English and can only be sent to bloggers living within Europe).
So how do you join in?
Link up to one post/photo – old or new.
Please make sure to include the Monday Escapes badge at the bottom of the post, on your site, or a link back to the hosts.
Posts are anything travel-related, and can include photos, reviews, days out, attractions and walks – at home or abroad.
Comment on posts by the co-hosts and at least two others. Blog hops only work if you share the comment love. That's why they're so great!
If you tweet any of us your links @minitravellers @sarahjchristie @tinboxtraveller or @travellovinfam, please use #MondayEscapes and we will be sure to retweet.
Monday Escapes will go live every two weeks, alternating between the hosts and will be open Monday to Wednesday. Every fortnight we will be giving a shout out to some of our favourite posts and photos.
There is also a Monday Escapes Pinterest Board – so if you'd like to start pinning some of your favourite photos, do get in touch.