Monday Escapes 23/10/17
Hi there travel fans! It feels like Autumn has finally arrived in the UK with some seriously blustery weather over the weekend. Storm Brian did its very best to stop us enjoying a couple of days on Dartmoor in Devon but thankfully there were some breaks in the rain to allow us to see some of this beautiful national park. More of that in a bit…
This week you will find the Monday Escapes link up over with Sarah at Extraordinary Chaos.
What have we been up to?
As I mentioned earlier we've just got back from a weekend on Dartmoor where we stayed at the Moorland Garden Hotel. It's a 4 star, family and dog-friendly hotel with plenty of character. Tin Box Dog was particularly impressed to have a bowl, towel and bed waiting for her when we arrived.
Dartmoor is an amazing place for walks and one that we particularly enjoyed during this visit was around Buckland Abbey – once the home to Sir Francis Drake who was the first Englishman to circumnavigate the globe.
The weekend before last we went on our own voyage…we'll a river boat cruise, followed by a bus ride and journey on a steam train. The Round Robin is one of the best ways to see South Devon and is great fun for families. I'm linking up a post all about it on this week's Monday Escapes.
It's been a busy but fun few weeks in our home country of Devon and we're going to be doing some more local exploring during the school half term this week. Whatever you're up to have a great fortnight!
On to Monday Escapes…
Monday Escapes is all about looking back at wonderful, happy travel memories and sharing them with others. It doesn't have to be about a trip abroad or even be a written post. If you want to share your favourite snapshots – whether it's a famous sight, scene, dramatic view or even a favourite family photo, then please feel free to link those up, too. Likewise, posts don't have to be about holidays or weekends away, they can also include day trips, walks, attractions – any travel experience that you want to share.
The link is run by Sarah from Extraordinary Chaos, Karen from Mini Travellers, Lisa from Travel Loving Family and myself, Claire.
We are also absolutely delighted to link up with Lonely Planet to offer our number one favourite blog post of the fortnight either a destination guide, or a title from the Lonely Planet Kids range. (See T&C's below). Just another great reason to link up with Monday Escapes!
What's in it for you?
The number one thing is you'll be sharing your fantastic posts with a like-minded community and grabbing some travel inspiration for yourself. As a bonus you have a chance to have your blog post featured on all four, yes four of the hosts' blogs each fortnight, introducing your blog to even more people. How great is that?! Our number one favourite post of the fortnight will also win a Lonely Planet destination guide, or a title from the Lonely Planet Kids range. How great is that?! (*T&C's – The chosen Lonely Planet book must be in English and can only be sent to bloggers living within Europe).
Our favourite posts from last time
Lisa loved reading Mary's account of her family's travels around Belgium and France in their caravan.
When planning a trip she tried to cram in as many stops as possible including a stopover in Paris and a visit to beautiful Bruges (where her son flashed the locals!)
And Claire loved drooling over the stunning
architecture of the Reichstag
in this post by Sharon. She is yet to visit Berlin but will be adding this onto her bucket list.

This is a superb round-up of a 10 day itinerary in India. Jenny and Jason cover everything from places to visit to how to get there and where you should spend more time if you can. Such a handy guide for anyone planning a similar trip.
To find out the winner of our Lonely Planet guide check out Sarah at
Extraordinary Chaos' post
where you'll also find he InLinkz tool for linking up.
So how do you join in this time?
Link up

one post/photo – old or new heading over to visit Extraordinary Chaos' post
Please make sure to include the Monday Escapes badge at the bottom of the post, on your site, or a link back to the hosts.

Posts are anything travel-related, and can include photos, reviews, days out, attractions and walks – at home or abroad.

Comment on posts by the co-hosts and at least two others

. Blog hops only work if you share the comment love. That's why they're so great!

If you tweet any of us your links @minitravellers @sarahjchristie @tinboxtraveller or @travellovinfam, please use #MondayEscapes and we will be sure to retweet.
Monday Escapes will go live every two weeks, alternating between the hosts and will be open Monday to Wednesday. Every fortnight we will be giving a shout out to some of our favourite posts and photos.
There is also a Monday Escapes Pinterest Board – so if you'd like to start pinning some of your favourite photos, do get in touch.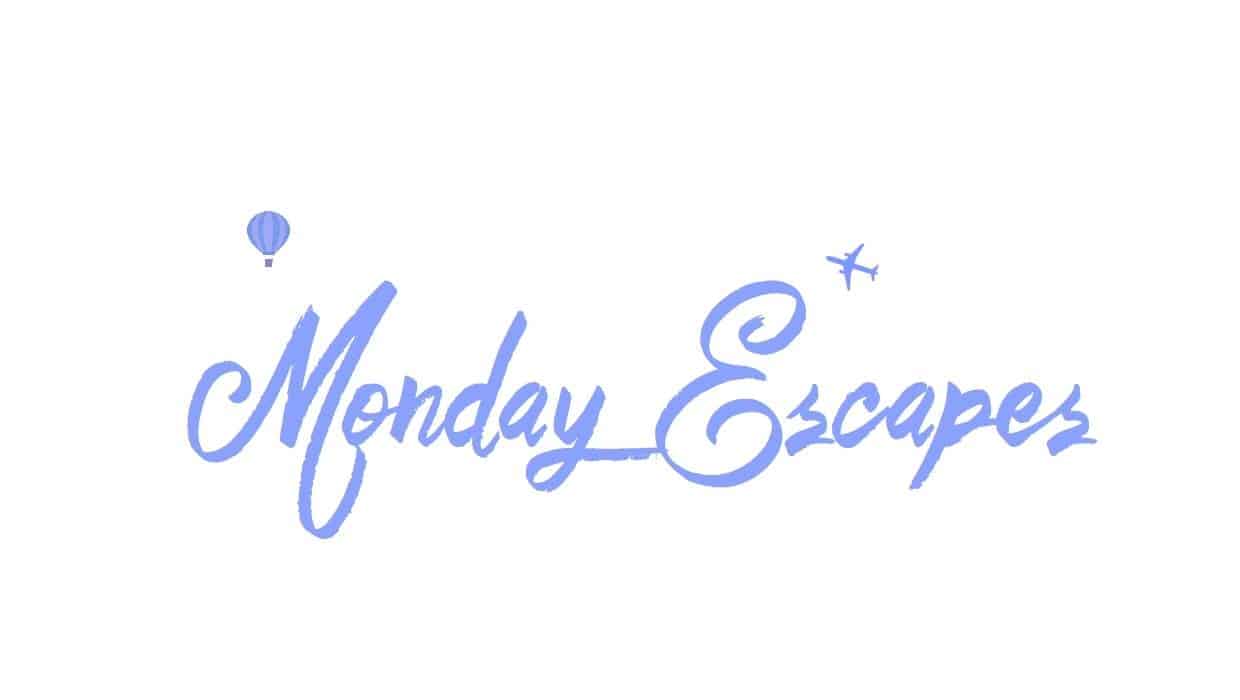 SaveSave
SaveSave
SaveSave
SaveSave
SaveSave