Monday Escapes 05/06/17
Hello travel fans and welcome to another Monday Escapes. The past fortnight has been a bit of a whirlwind for my family. First we moved house and then I took the girls off to France for a week in the countryside. Internet was in short supply in our new home and abroad so I've still got lots to share about our trip with Al Fresco Holidays. We lazed by our caravan, played at the pool, zipped through a forest, and marvelled at the Atlantic coastline. Here's a few of my favourite snaps from a first rummage through my camera.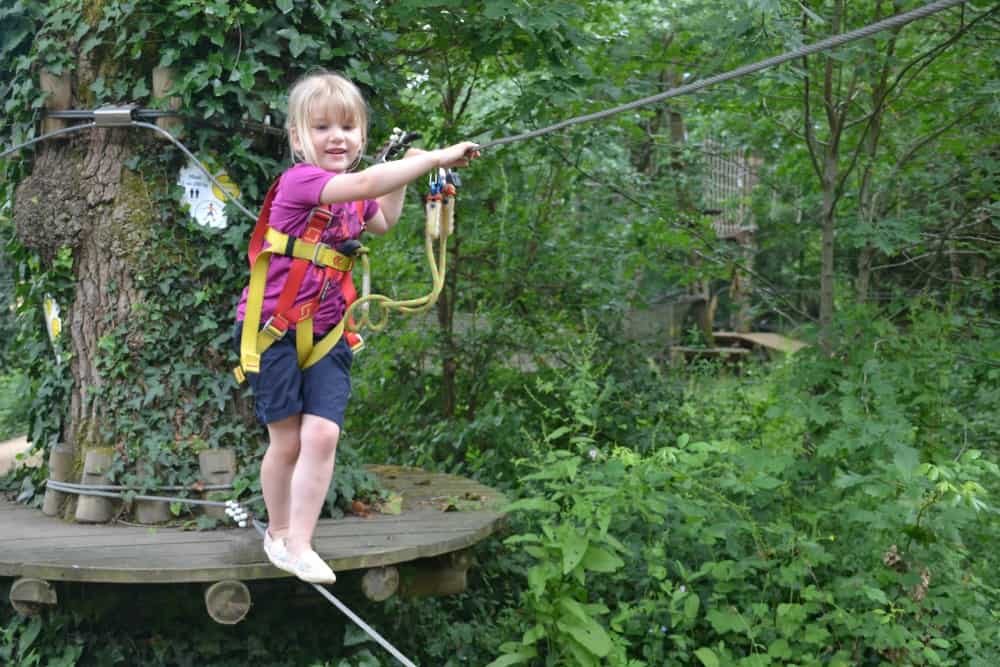 Today I'm hosting the linky with Lisa from Travel Loving Family and you'll find the tool to share your wonderful post with us below!
I've linked up my pre-holiday checklist for France, Sarah is linking up her Brittany wish list, Karen is sharing her experience visiting museums in Swansea, and Lisa has reviewed kid and adult Micro Scooters.
What is Monday Escapes?
Monday Escapes is a place to link up your travel memories and is hosted by myself, Karen at Mini Travellers, Sarah at Extraordinary Chaos and Lisa at Travel Loving Family.
Monday Escapes is all about looking back at wonderful, happy travel memories and sharing them with others. It doesn't have to be about a trip abroad or even be a written post. If you want to share your favourite snapshots – whether it's a famous sight, scene, dramatic view or even a favourite family photo, then please feel free to link those up, too. Likewise, posts don't have to be about holidays or weekends away, they can also include day trips, walks, attractions – any travel experience that you want to share.
We are also absolutely delighted to link up with Lonely Planet to offer our number one favourite blog post of the fortnight either a destination guide, or a title from the Lonely Planet Kids range. (See T&C's below). Just another great reason to link up with Monday Escapes!
Our favourite posts from last time
Our favourite posts from the last Monday Escapes are:
Exploring the Rose Granite Coast by Catherine's Cultural Wednesdays. Karen is heading to Northern Brittany in late August so was really excited to read this post and look at all the beautiful photos.
She also loved the post from Jenny at Let's Talk Mommy about their sunny family day out to Chester Zoo. Jenny and her family really made the most of the day and took some fantastic photos.
We also loved Travel with Nanob's post about a day trip to Shibazakura Festival. If you didn't read this post do head over and have a look as the photos are lovely!
Finally we loved this post on Glamping at Dorset Valley Yurts by Otis & Us. It has Sarah (who only does luxury?!) thinking about glamping so it must have been good!
Katy is also our winner of the Lonely Planet Book this month. Katy, please do get in touch with one of us to claim your prize.
What's in it for you?
The number one thing is you'll be sharing your fantastic posts with a like-minded community and grabbing some travel inspiration for yourself. As a bonus you have a chance to have your blog post featured on all four, yes four of the hosts' blogs each fortnight, introducing your blog to even more people. How great is that?! Our number one favourite post of the fortnight will also win a Lonely Planet destination guide, or a title from the Lonely Planet Kids range. How great is that?! (*T&C's – The chosen Lonely Planet book must be in English and can only be sent to bloggers living within Europe).
So how do you join in?
I'm hosting this week so pop your links on the InLinkz tool below. Add one post/photo – old or new.
Please make sure to include the Monday Escapes badge at the bottom of the post, on your site, or a link back to the hosts.
Posts are anything travel-related, and can include photos, reviews, days out, attractions and walks – at home or abroad.
Comment on posts by the co-hosts and at least two others. Blog hops only work if you share the comment love. That's why they're so great!
If you tweet any of us your links @minitravellers @sarahjchristie @tinboxtraveller or @travellovinfam, please use #MondayEscapes and we will be sure to retweet.
Monday Escapes will go live every two weeks, alternating between the hosts and will be open Monday to Wednesday. Every fortnight we will be giving a shout out to some of our favourite posts and photos.
There is also a Monday Escapes Pinterest Board – so if you'd like to start pinning some of your favourite photos, do get in touch.