Monday Escapes 05/02/18
Happy Monday travel fans. Thank goodness January is over. Here in Devon in the UK it was wet, cold and uninspiring. Now that February is well underway I'm looking forward to Spring and plenty of exciting adventures. First up is the half term school holiday next week. Will you be going off on any trips? I'd love to hear about them. In the meantime I'm looking forward to reading plenty of posts about your recent travels. Do link them up over on Mini Travellers.
What have we been up to?
We spent the whole of January at home in Devon and while it was lovely to recharge our batteries by visiting our local beaches, attractions and coastal walks I'm itching to start exploring further afield. I'm pleased to say the month ahead involves a visit to Hampshire and to Cornwall. Watch this space to see what we get up to!
Here's a flash back pic from last summer when we spent a bit of time in East Devon. Isn't it beautiful? I've written about some of the great family activities and attractions in this region famed for its Jurassic Coastline. It's a great read ahead of half term if you're visiting our area.
Finally I've been waxing lyrical about Longleat in Wiltshire – the UK's No.1 safari park. It's a top family day out even in the rain. We visited in December and had a brilliant day despite the drizzle. Here's a video from out day:
Over on Cruising with Kids we've had this great guest post about an Afternoon on Your Own in Barcelona and we've put together a post about Everything Families Need to know about Symphony of the Seas.
On to Monday Escapes…
This week Monday Escapes is being hosted by Karen at Mini Travellers and Sarah at Extraordinary Chaos.
Monday Escapes is all about looking back at wonderful, happy travel memories and sharing them with others. It doesn't have to be about a trip abroad or even be a written post. If you want to share your favourite snapshots – whether it's a famous sight, scene, dramatic view or even a favourite family photo, then please feel free to link those up, too. Likewise, posts don't have to be about holidays or weekends away, they can also include day trips, walks, attractions – any travel experience that you want to share.
The linky is run by Karen from Mini Travellers, Sarah from Extraordinary Chaos and Lisa from Travel Loving Family and myself.
We are also absolutely delighted to link up with Lonely Planet to offer our number one favourite blog post of the fortnight either a destination guide, or a title from the Lonely Planet Kids range. (See T&C's below). Just another great reason to link up with Monday Escapes!
What's in it for you?
The number one thing is you'll be sharing your fantastic posts with a like-minded community and grabbing some travel inspiration for yourself. As a bonus you have a chance to have your blog post featured on all four of the hosts' blogs each fortnight, introducing your blog to even more people.
Our favourite posts from last time
Here's the posts that caught Lisa and my eyes last time:
I last visited Athens as a teenager and it was a bit of a flying visit, hopping off a cruise ship and heading to a flight home. I did get to see the Acropolis but would love to wander the streets and sample the food after reading this very detailed post by Erin about falling in love with the Greek capital.
I love this honest account of a visit to Amsterdam by Caity. She's shared what worked and what didn't work during her four day stop here with her best friend. Her tulip field pictures are to die for!
Lisa said: "Travelling with Our Kids have shared an invaluable guide to travelling with kids who have food intolerances included tried and tested apps which they have found helpful."
Lisa said: "The Travelling Teacher shares her top ten things to see and do in Banff, Canada http://www.travelling-teacher.co.uk/10-things-to-do-in…/ Canada has been top of my travel wish list for as long as I can remember and even more so now. The family's road trip sounds and looks incredible. Check out these photos…"
Find out who was our ultimate favourite and is the winner of a Lonely Planet destination guide over on Mini Travellers. You'll also find this week's link up tool there for your blog posts.
So how do you join in this time?
* Link up one post/photo – old or new.
* Please make sure to include the Monday Escapes badge at the bottom of the post, on your site, or a link back to the hosts.
* Posts are anything travel-related, and can include photos, reviews, days out, attractions and walks – at home or abroad.
* Comment on posts by the co-hosts and at least two others. Blog hops only work if you share the comment love. That's why they're so great!
* If you tweet any of us your links @minitravellers @sarahjchristie @tinboxtraveller or @travellovinfam, please use #MondayEscapes and we
will be sure to retweet.
Monday Escapes will go live every two weeks, alternating between the hosts and will be open Monday to Wednesday. Every fortnight we will be giving a shout out to some of our favourite posts and photos.
There is also a Monday Escapes Pinterest Board – so if you'd like to start pinning some of your favourite photos, do get in touch.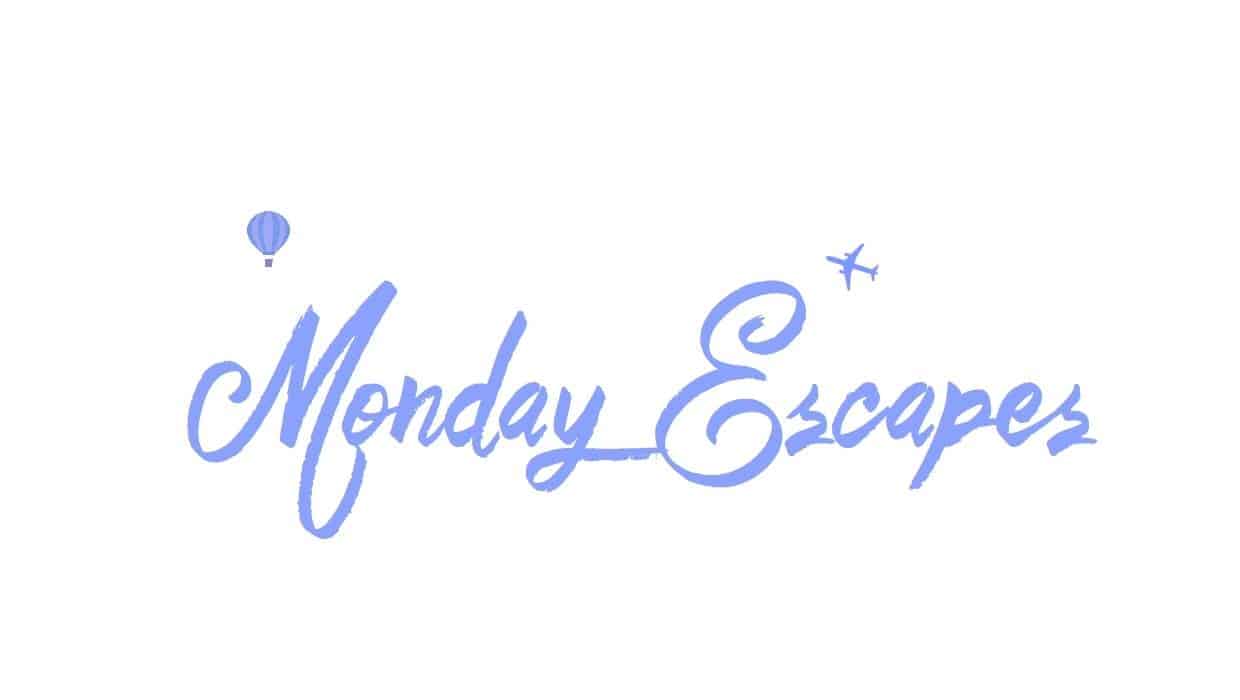 SaveSave
SaveSave
SaveSave
SaveSave
SaveSave
SaveSave