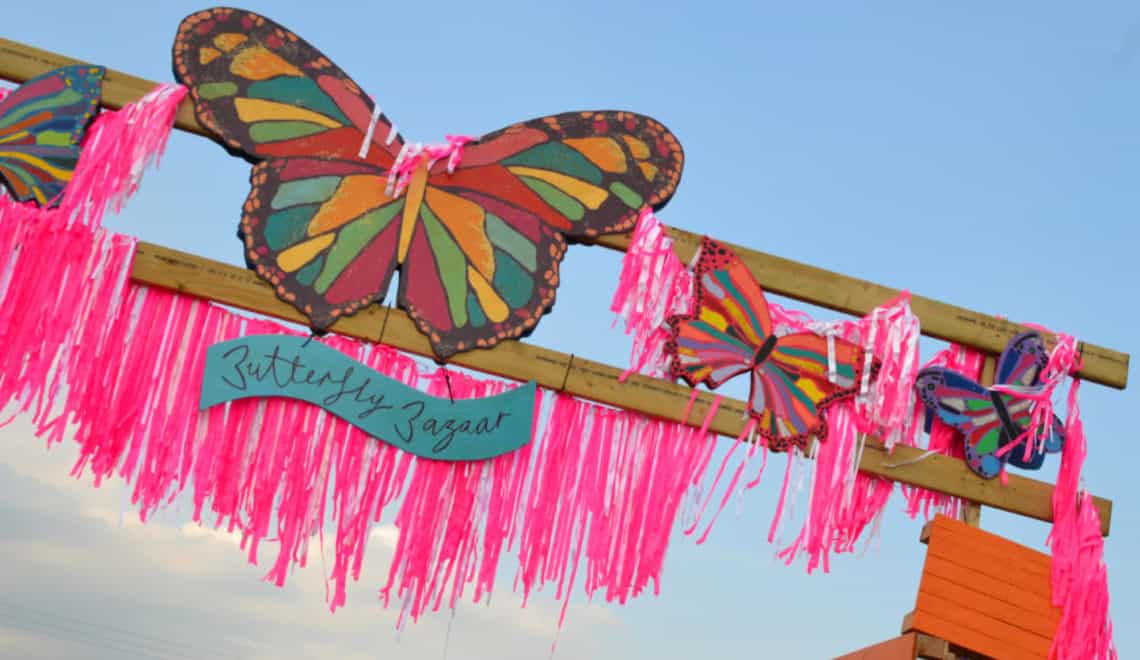 Must-see events in Devon 2020 – regattas | shows | festivals 
Devon has a packed calendar of things to do throughout the year. From regattas to festivals and country shows, you'll find tough decisions have to be made about which events in Devon you are going to prioritise. Here's what's on in Devon in 2020. What takes your fancy?
Updated 6pm Monday 23 March 2020
Things are changing rapidly with COVID-19. Events may be cancelled in light of government advice. Check with organisers, attractions and venues before travelling, be safe and plan to return to attractions and tourism businesses when possible. I'll be updating this list as often as I can if events are cancelled.
Looking for Devon family attractions? You'll find plenty in my huge round up of more than 50 Devon days out with kids.
Or why not read my big Devon family holiday guide?
What's on in Devon 2020
Here are our top picks for fantastic family-friendly events in Devon in 2019:
Food Festivals in Devon 2020
Dartmouth Food Festival – 23-25 October, 2020
Food and drink to suit all taste buds is the on the menu during Dartmouth Food Festival. There's three days packed with cooking demonstrations by celebrity chefs, talks with food writers, and cookery workshops for adults and children.
A whole day of the festival is dedicated to children, with events and activities to get kids excited about cooking. Don't miss the free story telling sessions with tales of funny food and even ginger bread man making.
View this post on Instagram
Dartmouth harbour and town, South Devon. Some activities must be booked and paid for in advance. Take a look at the Food Festival website for more information.
Clovelly Apple Day, 28 October, 2020
This traditional autumn event adds apple themed events to the usual activities on offer at this beautiful fishing village. Children can see apples being pressed to make fresh juice, try bobbing for apples and take part in arts and crafts.
There's a competition for the best carved, sculpted or decorated apples. Later in the day there's a harvest hunt and a special tour with a spooky theme.
Clovelly Village, Nr Bideford, North Devon. Normal admission prices apply. Find out more on the Clovelly website.
Clovelly Herring Festival – 15 November, 2020
2020 marks the 14th anniversary of Clovelly's Herring Festival. The village once relied on its huge catches of herring and today celebrates that heritage.
During the event there will be cooking demonstrations, food and craft stalls, shanty singers and street entertainers. For families there will be free arts and crafts, face painting and a treasure hunt.
Clovelly Village, Nr Bideford, North Devon. Normal admission prices apply. Find out more on the Clovelly website.
Devon family festivals 2020: what's coming up
The Brixham Pirate Festival – 2-4 May, 2020 – CANCELLED
There be pirates in Brixham! If your way to see one of the largest gatherings of modern day pirates then Brixham is the place to head. Over the May Day bank holiday weekend the town will be brimming with swashbuckling activities. Expect skirmishes, historic reenactments and a visit by mermaids.
Brixham Pirate Festival is free to attend but please give generously to any donation buckets you see around town to help this unique event continue in the future.
Find out more about Brixham Pirate Festival on the website.
Dart Music Festival – 15-17 May 2020 – CANCELLED
Dartmouth will have a rhythm of its own for this three day music festival with indoor and outdoor venues across the town. See more than 100 performances across the weekend, ranging from rock to opera and jazz. The festival is free to attend.
Find out more on the festival website.
Brixfest, Brixham – 23 – 25 May, 2020 – CANCELLED
This celebration of sea, food and music takes place over the Spring Bank Holiday weekend. There will be a dragon boat challenge, cooking demonstrations and fireworks. Families will also love the Children's Day with lots of children's activities planned.
Find out more about the event programme on the festival website.
Prawle Fair 2019 – 24 May 2020 – CANCELLED
Prawle Fair is a fabulous family event with live music, traditional rides and stalls from swingboats to greasy pole, and lots of refreshments available. There is a fancy dress competition for children plus bouncy castle, face painting and a human fruit machine.
The fair takes place from 2pm on The Green, East Prawle, near Kingsbridge. Entry is free and car parking costs £2 per car.
Full details are available on the Prawle Fair website.
Kingsbridge Food and Music Festival, Kingsbridge – 29-31 May 2020 – CANCELLED
Kingsbridge will come alive with three days of top-notch music, local food and drink, and family fun. The dedicated Kids Zone behind the main stage offers young festival-goers the chance to learn bush craft, as well as take part in a fancy dress disco.
See the full programme of festival activities on the Kingsbridge Food and Music Festival website.
Flavour Fest, Plymouth – 29 May – 31 May, 2020 – CANCELLED
Plymouth plays host to some to some of the best food and drink events in the country including Flavour Fest. Every year more than 100 regional food and drink producers transform the city centre into a bustling continental-style market, with plenty of tempting treats to try and buy.
Find out more on the Flavour Fest website.
Teignmouth Folk Festival, Teignmouth – June, 2020 – CANCELLED
This lively folk festival takes place across five venues in Teignmouth. Throughout the three-day festival there's a heady mix of music performances and morris dancing performed by more than 20 clubs from across the country.
Tickets are available for camping and night time concerts.
Check the festival website for announcements about acts, the event programme and to book tickets.
Glas-Denbury Festival, Denbury – 3-4 July, 2020
We experienced the Glas-Denbury Festival in 2018 and had a brilliant weekend. It brings together a family-friendly atmosphere with lots of kids activities and some great music from the South West. Throughout the days there's storytelling, crafts, street performers and music by top regional acts who continue into the evening.
Glas-Denbury is a friendly music and arts festival for all ages. You can get day or weekend camping tickets to this great family-friendly festival in rural Denbury.
For more information about weekend, day and camping tickets see the Glas-Denbury festival website.
Sidmouth Folk Festival, Sidmouth – 31 July to 7 August, 2020 – CANCELLED
Sidmouth will be wash with music, dance and workshops for all ages during this four-day event. The dedicated children's folk festival is staged across three workshop venues with crafts, family-friendly shows and story times.
Find out more about the festival programme and children's festival activities on the website.
Ocean City Blues 'n Jazz Festival, Plymouth – 21-23 August, 2020
The free Britain's Ocean City Blues n Jazz Festival takes place in Plymouth in August. The event will take place in the Barbican area.
More details will be available on the Visit Plymouth website as the event approaches.
Seafood Festival Plymouth – 12-13 September, 2020
Plymouth Seafood Festival is a two day celebration of the city's enduring relationship with the sea and its traditional fishing industry, as well as its growing reputation as a food lover's haven.
There will be plenty of local seafood and local celebrity chefs teaching you how to create mouth-watering dishes using catch fresh off the boats.
Find out more about the Seafood Festival.
Abbfest, Newton Abbot – 18-20 September, 2020
The best of Newton Abbot's food, drink and craft traders will showcase their wares alongside a weekend of music and cookery demonstrations.
Families will get the most out of the Saturday when there is a day of children's activities.
For the full festival line-up and ticket information visit the Abbfest website.
Devon sports events 2020: what's coming up
Britain's Ocean City Half Marathon, Plymouth – 17 May, 2020 – CANCELLED
Britain's Ocean City Half Marathon offers a challenging and scenic 13.1 mile course taking in Plymouth's famous landmarks.
For full details and to book your spot visit the Run Plymouth website.
Family fun in Devon 2020: what's coming up
Pirates Weekend, Plymouth – 9 – 10 May, 2020 – CANCELLED
Plymouth's waterfront offers swashbuckling family fun during this award-winning event. Have an adventure-filled day out with pirates, shanty bands, and children's activities around The Barbican, Quay Square & Sutton Harbour.
Find out more about what's planned for Pirates Weekend.
Greenway Literary Festival and Children's Book Week – TBC May, 2020
What better place to celebrate books and a love of ready than at the South Devon holiday home of Agatha Christie?! The Greenway Literary Festival comprises of two parts: Children's Book Week to coincide with May half term, and Literature week in June.
During Children's Week there will be storytelling, workshops and games for young bookworms to enjoy, followed by a programme of talks and workshops by award winning authors in Literature Week.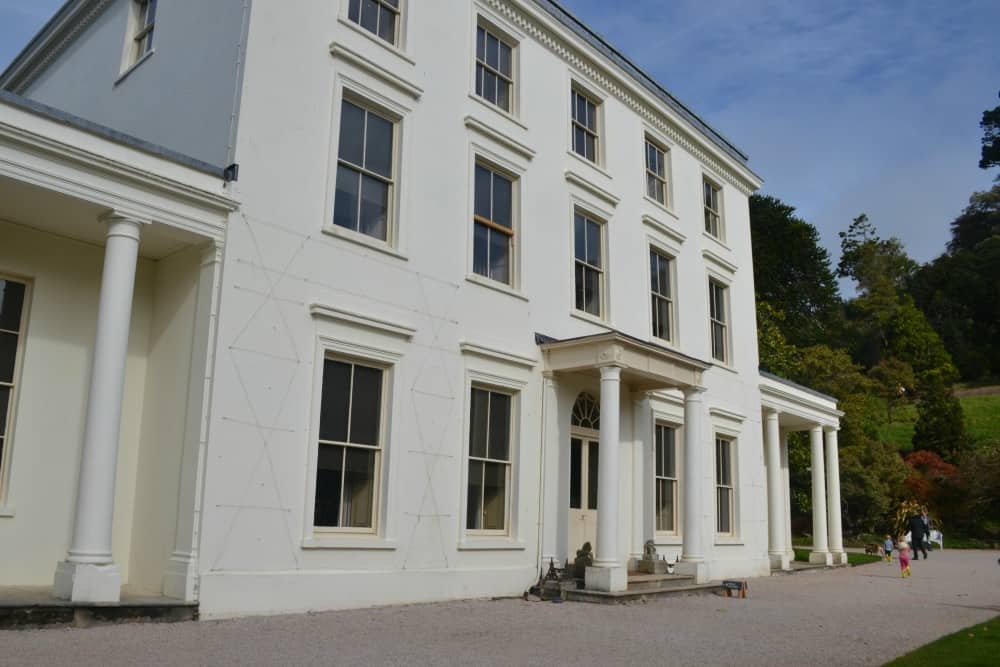 Find out more on the Greenway National Trust website.
Plymouth Firework Championships, Plymouth – TBC August 2020
The Championships are a spectacle not to be missed and take place overlooking Plymouth Harbour and Sound for extra sea view drama. This is the premier firework display in the country, attracting tens of thousands of people each year.
As well as the pyrotechnics there is a fun fair and live music on The Hoe, which is the prime viewing point. Get there early to secure the best spot each evening.
For the latest event news and information see the Plymouth Firework Championships.
Crealy's Firework Spectacular, 31 October – 1 November, 2020
Crealy always hosts a firework extravaganza over half term, usually in the last weekend of its Halloween Spook-fest, with rides staying open until late.
Exeter, East Devon. Normal admission prices apply. Find out more on the Crealy website.
Bonfire Fire Works Party at The Big Sheep, 5 November 2020
Families can bring along their own Guy Fawkes for a guy competition and enjoy an early evening display at 6pm, ideal for toddlers. This will be followed by the main display at 7.45pm. The theme park's outdoor play area will be open until 9.30pm.
Bideford, North Devon. Find out more on The Big Sheep website.
Country shows in Devon 2020: what's coming up
Devon County Show, West Point, Exeter – 21 – 23 May, 2020 – CANCELLED
This is Devon's largest agricultural show with a full programme of activities and entertainment throughout the weekend. Marvel at monster trucks, sample local ales, and cheer on sheep dog displays.
Families with young children will enjoy the petting farm, fairground and countryside activities, like making bees wax candles.
To check out the full weekend programme on the County Show website.
Mid-Devon Show, Knightshayes, Tiverton – 25 July 2020
In 2020 the show will be in its 25th year and offers an award-winning combination of ringside entertainment, countryside history and livestock competitions. There's also plenty of local traders selling Devon delicacies, crafts and gifts in the grounds of this beautiful National Trust estate.
Parking is free and dogs are welcome on a lead.
All the latest event information is available on the show website.
Totnes & District Show, Totnes – 26 July 2020
The Totnes & District Show is over 100-years-old. Popular features of the event are seeing the livestock in the main ring, the lamb sheering competition, horse events and live music.
For all the latest show information see the Totnes Show website.
Yealmpton Agricultural Show, Yealmpton – 29 July 2020
See vintage tractors, a motorcycle display team and the live stock parade. There's also a countryside marquee where you can get up close with farm animals. Don't miss the parade of hounds!
For more information about the show, tickets and parking see the Show website.
Honiton Show, Honiton – 6 August, 2020
Head to this traditional farming show to see one of the county's largest one-day celebrations of agriculture. Honiton offers a fantastic showcase of local farming, produce and rural skills that will entertain the whole family.
For the latest updates and event programme see the Honiton Show website.
North Devon Show, Umberleigh – 5 August, 2020
This celebration of North Devon's agricultural roots will be in its 130th year in 2020. It offers plenty of opportunity to see the region's finest livestock in the arena. There's also arena shows, vintage vehicles, family activities and trade stalls.
For full details about what will be happening at the show see the website.
Kingsbridge Agricultural Show, Kingsbridge – 5 September 2020
2020 marks the show's 139th anniversary. Each year it offers a great family day out with livestock and countryside competitions, donkey rides, vintage vehicles and live music. There's also a packed programme of arena entertainment.
See all the show details, ticket prices and what's on by visiting the website.
Regattas in Devon 2020: what's coming up
Clovelly Maritime & Lifeboat Weekend, Clovelly – 1 – 2 August, 2020
See the village's Clovelly Cup Race as well as other waterborne competitions. Back on land there will be lots of family entertainment including building your own model boat, arts and crafts, story-telling, and Punch & Judy.
See what else is happening during the maritime festival on the the Clovelly website.
Salcombe Town Regatta, Salcombe – 1 – 8 August, 2020
Dozens of craft will take take part in sailing competitions during this week long event. Alongside the regatta locals and visitors will be able to try their hands at sandcastle building, crab catching and climbing the greasy pole (!).
For updates about this year's event as they become available see the Salcombe Information website.
Sidmouth Regatta, Sidmouth – TBC August, 2020
The water will come alive with races during this two-day event, with fireworks and live music back on land Saturday evening. On Sunday there will be plenty of family activities including a drawing competition and fancy dress contest.
For more information about the regatta at Sidmouth see the Sidmouth Regatta website.
Dartmouth Royal Regatta, Dartmouth – 27 – 29 August, 2020
Devon's royal regatta hosts sports, sailing and family events throughout the three days, plus a ball and live music festival.
You can also see impressive visiting ships moored on the River Dart throughout the festivities. Families will love the children's fancy dress competition, scavenger hunt and a shopping village showcasing local companies.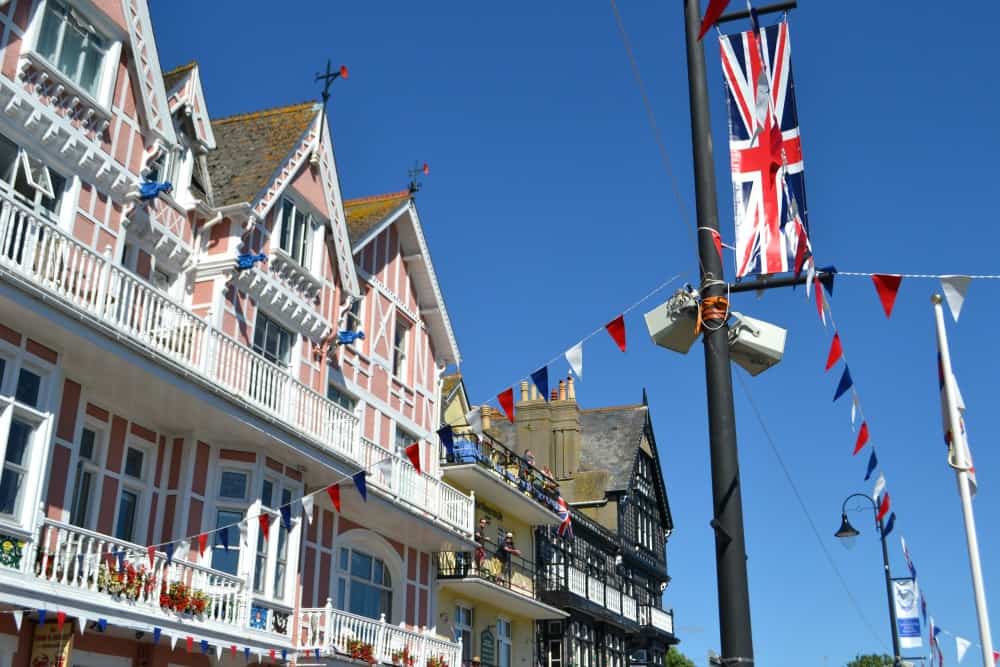 To see the full regatta programme visit the Dartmouth Royal Regatta website.
Torbay Royal Regatta, Torquay – 22-23 August, 2020
Rowing and sailing races straddle the main regatta competition during this week-long sailing event between Torquay and Paignton. There's also fireworks and a funfair to complement the action on the water.
For more information see the Regatta website.
Airshows in Devon 2020: what's coming up
English Riviera Airshow, Torbay – 6 – 7 June, 2020 – CANCELLED
This free two-day airshow takes place in the natural amphitheatre provided by Torbay. There will be family favourites including The Red Arrows and The Blades.
As well as plenty of action in the skies there's stalls, entertainment and children's activities on Paignton Green.
For the complete air display line up see the English Riviera Airshow website.
Halloween in Devon 2020
Get your spook on during October half term and Halloween events in Devon. Check out my full round up of tricks and plenty of treats in Devon during the autumn.
Christmas in Devon 2020
Ho ho ho how about festive events? Christmas in Devon is a real treat. Check out my Devon Christmas round up of the top places to meet Santa, see Devon Christmas lights and illuminations, and soak up some Xmas cheer!
The most up-to-date dates and events will be added as they are announced.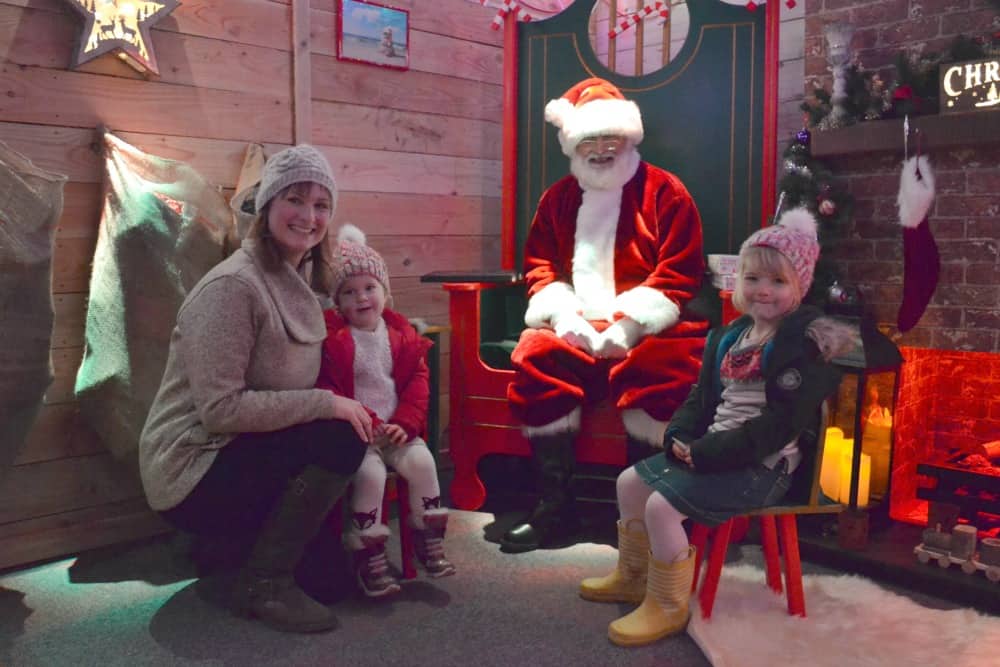 What family-friendly events in Devon have I missed? Share your recommendations in the comments below. You might also like to check out my top tips for family attractions in Devon.
Want to come back and find out about events in Devon later in the year? Why not save this post for future reference and be sure not to miss out on what's on in Devon!