Black Friday 2020: best online deals for holiday and travel fans
If like me you love a bargain then Black Friday is the time to bag some of the best online deals before Christmas. Whether you're looking to book next year's family holiday, snap up travel accessories at rock bottom prices or secure a luxurious hotel room for a snip of the usual price; it's all up for grabs on Black Friday. In fact, you don't even have to wait until then, Cyber Week gets underway on Monday and Amazon already has deals online!
Here's a round up of the fab holiday and travel deals I've seen in the build up to Black Friday and that will be going live during Cyber Week. What amazing Black Friday deals have you spotted?
*This post contains affiliate and advertisement links*
Find cheap flights
Sign up to your favourite airlines' newsletters and download their apps to hear first about their sales. Jack's Flight Club is also a top way to hear about fantastic fare deals.
Book a cheap holiday on Black Friday
A lot of the big name travel companies and agents will have some great family holiday offers over Black Friday, Cyber Monday and Cyber Week. Here's the holiday deal pages where you'll find their best rates:
If the deals haven't gone live yet bookmark the pages for later. Everyone seems to have lumped for different Black Friday sale periods!
Black Friday cruise deals
If this is the year you want to set sail on a family cruise then there are Black Friday cruise deals on Planet Cruise. You'll find more Black Friday bargains on IgluCruise.
Cyber Week hotel deals
Find yourself the perfect city break or weekend getaway with the family by taking advantage of a hotel deal on Booking.com*.
New Kindle Paperwhite deals
Here's one for all you book worms – the all new Kindle Paperwhite*. You can store up to 32GB of your favourite reads and even take it to the poolside without worry. Yep, it's waterproof, making it ideal for travel with kids – they don't care where they drip when they'e having fun at the beach!
Amazon's Black Friday deal is £89.99 for the 8GB, wifi-only version – a £30 saving on the RRP. Or you can get the 32GB, wifi-only version – with max space for audio books, magazines and comics – for £129.99, also £30 off the RRP. Check out all the options including the wifi and 4G version of the Kindle Paperwhite on Amazon*.
Amazon Fire for Kids deal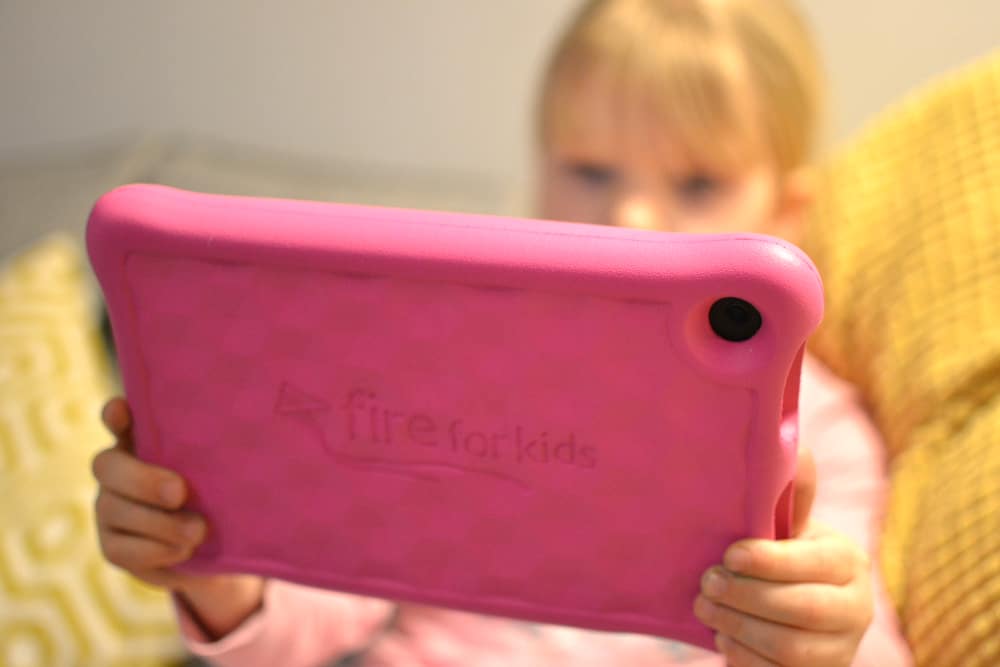 Do you use tablets when travelling with little people? We think they're essential for flights, trains, road trips and all those times when you have no choice but to hang around during journeys. We love our Amazon Fire for Kids*.
It's a tough little cookie and has put up with quite a lot of bumping and dropping from Tot and Baby. In fact it's been designed for just this kind of rough treatment.
The light-weight kid-proof case is perfect for popping into a child's rucksack and not worrying about the odd whack! Plus it comes with a two-year, no quibble Amazon guarantee if the worst should happen. You can now get a Fire 7 for Kids on Amazon*.
Outdoor clothes and holiday clobber
We are big fans of Craghoppers for outdoor clothes, particularly for Mr Tin Box and I. Here's their Black Friday clothing sale.
Disclosure: this post contains affiliate links and advertorial features. If you click on an affiliate link marked with a * and make a purchase I may earn some commission. This is at no additional cost to you.