Alfresco bath time – #WickedWednesday
At last! A chance to share some of our really terrible and very funny photos without shame.
We're not professional snappers (you may have guessed), so there are always plenty of duds when we grab a camera to capture our Tin Box adventures.
Here's one of my recent favourites – alfresco bath time. Tin Box Tot was not impressed with the towel dry look.
Linking up with brummymummyof2 for #WickedWednesdays.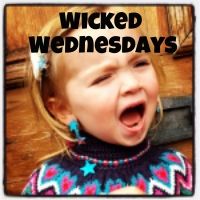 You can follow me on Bloglovin', and find me on Twitter, Facebook, Google+ and Pinterest.