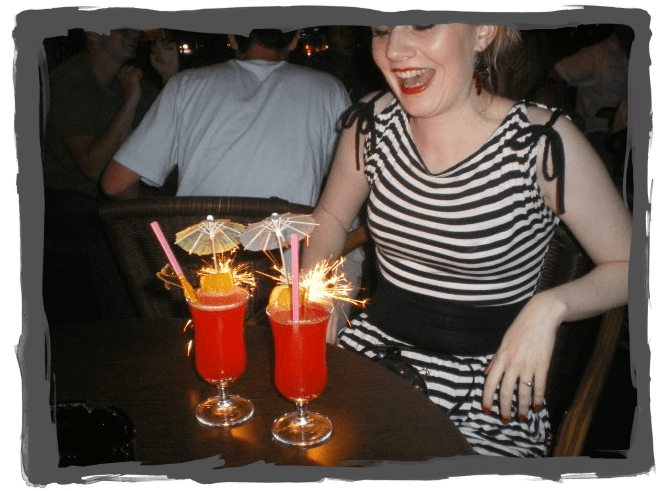 TravelTimehop series edition #4 with Babi a Fi
It's Thursday, so that can mean only one thing: it's time for a Travel Timehop. Each week I share special memories from great trips around the world, both mine and those of other bloggers.
This week I'm delighted to welcome Jessica from Babi a Fi – she's super busy mum, councillor and history buff from South Wales in the UK. Jessica is sharing a Travel Timehop that I think we can all relate to: a care-free holiday with friends before the serious stuff of parenthood kicked in. 
When are we time-hopping to?
The summer of 2009.
Where in the world?
Turkey, just outside Marmaris.
Babi a Fi timehop moment
We had just finished our second year of uni and, having done 'real France' the year before, we went the total tourist route. It was all pool lounging, boat trips, and guided tours.
I was determined not to lose my goth white pallor though and, as you can see, four days in and I was doing pretty well! Even if I did get the nickname 'milk bottle' for my troubles…
I can remember a similar girly holiday in Turkey, but I'm pretty sure I came back with sun burn! You can check out Jessica's blog Baby a Fi here, or follow her on Twitter, Facebook, Instagram, Pinterest, Google+ and LinkedIn.
If you would like to share a moment from a favourite holiday, day trip or adventure with Travel Timehop I'd love to hear from you. Here's how to get involved.
Pin for later
I love hearing what people think about my blog so feel free to leave a comment below or browse around. You can also find me on Bloglovin', Twitter, Facebook, Instagram, Pinterest, Google+ and LinkedIn.